Jessie Golem is a classical pianist, writer, freelance photographer, and operations manager of Photographers Without Borders. She studied women's counselling and advocacy at George Brown College, and religious studies at University of Waterloo. With almost ten years of experience working in many different positions in the not-for-profit field, Jessie brings a passion for social change, adventure, and storytelling to everything she does.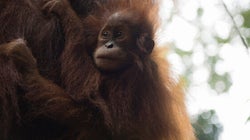 Photo by Danielle Da Silva. Anybody should be lucky enough to encounter a situation that causes enough conviction to actively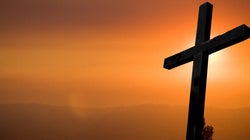 My decision to leave the Christian faith didn't just happen because of a few negative conversations, or a few isolated events -- my decision was made because I realized (and experienced) that the Christian faith, for many, wasn't a welcome place for the oppressed, and that, in fact, has been, and in many different ways, continues to be, an agent of oppression for many people. Five years ago, there would be no way in hell that I could ever conceive of leaving the Christian faith. But here I am today. Friends have asked me why, and how, someone who was as zealous a Christian as I could so intentionally and deliberately leave the faith, that I decided, I am in a good, and secure place... and I'm ready to answer why.
SUBSCRIBE AND FOLLOW
Get the top stories emailed every day. Newsletters may offer personalized content or advertisements. Privacy Policy