Kate is a National Reporter for The Huffington Post. Based in Detroit, she covers sustainable cities, housing and land use. Kate was previously HuffPost's Detroit Editor and is a graduate of Hampshire College in Amherst, Massachusetts. Contact her at kate.abbey-lambertz@huffingtonpost.com.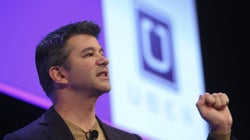 Chris Ratcliffe/Bloomberg via Getty Images
The company has been under fire over harassment allegations, business practices.
SUBSCRIBE AND FOLLOW
Get the top stories emailed every day. Newsletters may offer personalized content or advertisements. Privacy Policy