Keith Corbiere
Montreal-based freelance writer of Ojibwe heritage
Keith Corbiere was born in Etobicoke, Ont. in 1994. He grew up in Mississauga and moved to New Tecumseth, Ont. at the age of six. He has been writing since elementary school, and maintains close ties with his heritage and culture. Keith grew up attending pow-wows and Indigenous gatherings with his mother, an Ojibwe beader and craftswoman. In 2016, Keith moved to Montreal, where he now works as a web content writer. My twitter is @keithcorbiere.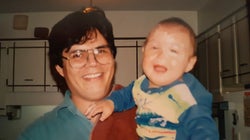 Courtesy Keith Corbiere
The Indigenous male was a rock. Until he wasn't.
SUBSCRIBE AND FOLLOW
Get the top stories emailed every day. Newsletters may offer personalized content or advertisements. Privacy Policy