Kelli Kieley
Producer/Director + Writer + Business Advisor/Coach + (Mostly) Single Mom. Unapologetic activist + feminist. Former (read wannabe) traveler.
Kelli's video and written work can be found on NOW Magazine, Exclaim Magazine, Torontoist.com, & The Newfoundland Herald. Through Centennial College's Independent Television Producer's Program, Kelli mentored more that 30 filmmakers and currently provides business advisory services for creative entrepreneurs and artists.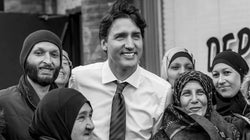 Managing migration crises is an issue we need to figure out globally and collectively.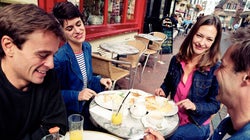 While we focus on (and maybe obsess over) the nutrients, vitamins or calories in our food, food social enterprises like Newcomer Kitchen are using food's potential to open minds, build healthy communities, and open minds. "You are what you eat" takes on new meaning if we consider not only what is in our dinner, but how and with whom we are dining.
SUBSCRIBE AND FOLLOW
Get top stories and blog posts emailed to me each day. Newsletters may offer personalized content or advertisements. Learn more