Kelly is a seasoned expert in strategic affairs. She works with executives and boards on diversity and governance approaches. Her experience includes working with government agencies and institutions on global initiatives to develop programs aimed at addressing gender equity and engage under-represented groups. Kelly specializes in organizational diversity frameworks, training, assessment, strategic partnerships and external and internal relations for complex evidence-based organizations. She works to build strategies to overcome bias in the workplace and build high-performance organizations. A regular conference presenter, Kelly has chaired diversity and workforce development streams for several conferences.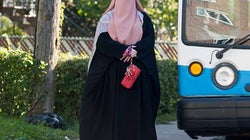 Our politicians did not stand up for freedom of religion, women's rights and freedom of expression when they needed to.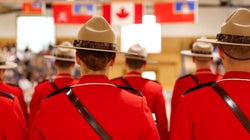 Leaders in the police, military and corrections sectors knew about long-standing abuse against women and failed to do anything about it.
SUBSCRIBE AND FOLLOW
Get top stories and blog posts emailed to me each day. Newsletters may offer personalized content or advertisements. Privacy Policy