Kevin Page
Jean Luc Pepin Research Chair at the University of Ottawa, Former Parliamentary Budget Officer
Kevin Page was the first ever Parliamentary Budget Officer, appointed to the position in March 2008. Previous to that position, he was a civil servant for the Canadian Government for over twenty-seven years. Currently, he is based in Ottawa, where he holds the Jean Luc Pepin Research Chair at the University of Ottawa.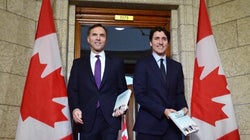 "What is the plan to hold government operations spending essentially flat for five years?"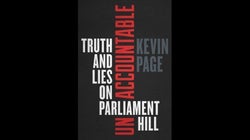 My relationship with several key people in the Harper government was -- "interesting." But when I took the job as Canada's first parliamentary budget officer, I never envisioned the PBO as being involved in an "us versus them" dynamic. We were in our office to serve parliamentarians who had reasonable requests for costing or other fiscal information. But the relationship that had developed between our office and the ruling Conservative party was, to put it mildly, somewhat strained.
SUBSCRIBE AND FOLLOW
Get top stories and blog posts emailed to me each day. Newsletters may offer personalized content or advertisements. Privacy Policy