Krissy Brady
On Assignment For HuffPost
Krissy Brady is so out of shape, it's like she has the innards of an 80-year-old -- so naturally, she became a women's health and wellness freelance writer, working on assignment for HuffPost. Her latest stories and shenanigans can be found at writtenbykrissy.com.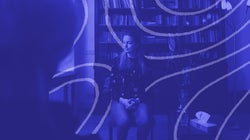 Illustration: Yukai Du for HuffPost; Photos: Getty
The first step is realizing that you're doing it.
SUBSCRIBE AND FOLLOW
Get the top stories emailed every day. Newsletters may offer personalized content or advertisements. Privacy Policy