Leor Rotchild
Sustainability Consultant, Entrepreneur & Filmmaker
Leor Rotchild hit the eject button on a successful oil and gas career to dedicate his time to effecting positive change. As a sustainability consultant, he is currently working on the Energy Futures Lab, which is developing an energy transition strategy for Alberta. Leor also co-founded DIG, a boutique environmental services company that caters to major arts, culture and sporting events. In 2014-2015, Leor and his wife, Kate McKenzie traveled to every province and territory in Canada to film a documentary about positive news and inspiring Canadians.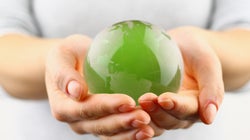 Sustainable investments now dominate the stock market.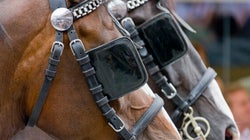 Blinders are often used to keep horses racing in a straight line and free from distraction. However, some horse race experts argue that true competitors want to see what's coming. They say expanding the field of vision expands possibilities. Blinders are fine if you're doing the same thing over and over like going around a track but adapting to a new set of circumstances requires you to see the whole context.
SUBSCRIBE AND FOLLOW
Get the top stories emailed every day. Newsletters may offer personalized content or advertisements. Privacy Policy