Leslie Strong is a Toronto life coach who helps people live happier and more successful lives, both in business and at home. In her first book, The You Factor, Leslie shares the tools she uses to help people regain power and joy in their lives. One of the key insights is this: It's not about them. It's about you. For many people this is a big shift in perspective. It's a different mindset because we often feel like we're the victims of circumstance. Leslie shows us how to adopt a different point of view: If you recognize that you are responsible for how you live your life, you will find that this new mindset is so powerful that it will literally change the way you feel, what you think, and what you do. A graduate of Carleton University and a certified life and executive coach through Royal Roads University and The Coaches Training Institute, Leslie motivates and inspires others to identify, reframe, and ultimately transform their personal and professional lives, reconnecting them with their values and equipping them to succeed in all areas of their life. As a workshop facilitator and executive coach, she specializes in communication in the workplace, focusing on diversity, gender communication, and the attraction and retention of women in the workforce. In 2008, Leslie founded Strong Coaching. Her mantra: Inspire. Transform. Succeed. Her client base consists of individuals, entrepreneurs, stay-at-home moms, small businesses and multinational corporations including Molson, Unilever, Home Depot, and Deloitte. The You Factor [Barlow Book Publishing, August 20th 2013] is Leslie's first book.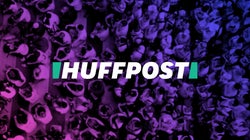 If you've accepted that it's not about them, it's about you, and discovered that you're telling yourself stories that are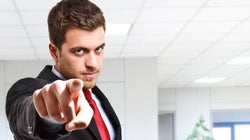 This may come as a surprise: You are where you are today because of choices you made. In other words, you got yourself into this. You might be saying to yourself: <em>It's not my fault that I'm underpaid, even though the work I do is really hard. </em> Well, who chose that job? Who chose to keep it?
SUBSCRIBE AND FOLLOW
Get the top stories emailed every day. Newsletters may offer personalized content or advertisements. Privacy Policy