Lev Raphael is the author of twenty-five books in nearly a dozen different genres. Raphael is best known as a pioneer in writing fiction and creative non-fiction about the children of Holocaust survivors, which he's been publishing since 1978, before almost any other American author. His books have been translated into fifteen languages and he's done hundreds of invited talks and readings on three continents. His work has appeared in dozens of anthologies in the U.S. and England. He's a guest assistant professor of English at Michigan State University whose Library's Special Archives purchased his current and future literary papers. Raphael's academic mystery series has earned raves from the NYTBR and many other newspapers and magazines, and he's been the keynoter at several international conference. Raphael has written hundreds of reviews for The Detroit Free Press, Jerusalem Report, Forward, The Washington Post, The Ft. Worth Star-Telegram, Boston Review and Lambda Book Report. A former radio talk show host, he also reviewed for several radio shows before giving up on print journalism as well as radio. Follow him on Twitter @LevRaphael. Raphael's web site is http://www.levraphael.com.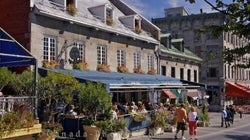 I know I have a lot more to explore in Canada and luckily there's plenty of time for that.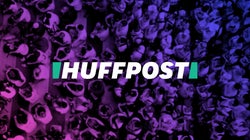 A <em>Kids in the Hall</em> skit once offered this pithy observation: "Americans know as much about Canada as straight people do about gays."
SUBSCRIBE AND FOLLOW
Get top stories and blog posts emailed to me each day. Newsletters may offer personalized content or advertisements. Learn more