Mandy Gill
Athlete, Founder of MGM Fitness & MGM Fit Foods, TV personality
Athlete, Founder of MGM Fitness & MGM Fit Foods, TV personality, and advocate of everything health related. After overcoming anorexia in her late teens, she fell in love with Crossfit in 2007 and from this her passion of living life to the fullest with fitness was born. Mandy began competing in 2010, and has qualified for the Crossfit Regionals every year since. Determined to share her experience of how life changing and beneficial healthy living can be, she's graced magazine covers across North America, appeared as a Fitness Segment Host over 90+ times on CTV MORNING LIVE, and enjoys every minute of time spent with her boyfriend Sean, their two dogs Mylo & Chancellor, and big extended family.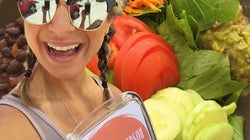 When I committed to eating this way, my energy levels substantially increased and I knew I was onto something.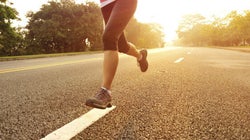 Have you ever wondered how empowering it would feel to make a commitment to yourself in fitness and/or nutrition and fully follow through with it? Forget resolutions, forget starting Monday. You are fully capable of becoming fitter, faster, losing weight, gaining weight, running a half-marathon.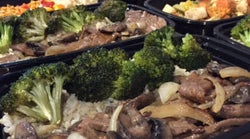 The Paleo Diet isn't just a diet trend. It's actually the world's healthiest diet, because it focuses on foods humans are genetically adapted to eat. The Paleo Diet includes everyday foods that mimic the diets of our pre-agricultural, hunter-gatherer ancestors.
SUBSCRIBE AND FOLLOW
Get top stories and blog posts emailed to me each day. Newsletters may offer personalized content or advertisements. Privacy Policy