Maureen Parker
Executive director, Writer's Guild of Canada
Maureen Parker is the National Executive Director and Chief Executive Officer of the Writers Guild of Canada (WGC), the organization representing over 2,200 English-language screenwriters who write the distinctly Canadian entertainment we enjoy on TV, movie screens, radio and digital platforms. She is also the Executive Director of the Canadian Screenwriters Collection Society (CSCS), and the Publisher of Canadian Screenwriter magazine. As the Chief Negotiator, Ms. Parker leads the WGC's industrial relations and collective bargaining initiatives, and is instrumental in shaping the working environment for Canadian screenwriters both at home and internationally. She is an advocate for screenwriter interests on such issues as government regulation and policy, broadcast regulation, funding for Canadian content, and copyright, and works closely with Writers Guilds around the world. Ms. Parker holds an Honours Bachelor of Arts in History/Political Science. She also studied Industrial Relations at the University of Toronto.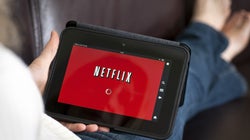 Netflix's $500-million investment in Canadian creativity is just the start.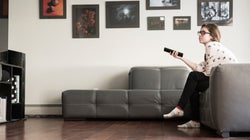 A Canadian culture that can't speak to the many variations of Canadianness through its own storytelling really doesn't seem like much of a Canada at all.
SUBSCRIBE AND FOLLOW
Get the top stories emailed every day. Newsletters may offer personalized content or advertisements. Privacy Policy