Mike Spicer is a freelance cartoonist and illustrator based in Bracebridge, Ontario, Canada. He has penned editorial cartoons for newspapers, has illustrated books, and created cartoons and caricatures for commercial clients as well as individuals. Pelican Publications has included three of his cartoons in the 2011 edition of "Best Editorial Cartoons of the Year." And his single-panel comic, "Celebrity Clerks," featuring people of note and pop culture icons working the cash register at a convenience store, has been a hit.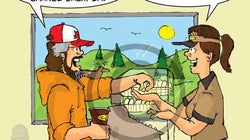 Mike Spicer's Cartoon Blog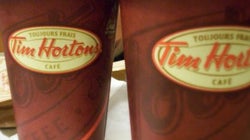 Tim Hortons and Dunkin' Donuts face off in the latest cartoon from Mike Spicer.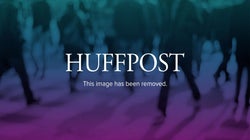 A visual take on the Argo controversy
SUBSCRIBE AND FOLLOW
Get top stories and blog posts emailed to me each day. Newsletters may offer personalized content or advertisements. Privacy Policy