Nathalie Garcin
Executive Director of the Gold Centre and clinical psychologist
Nathalie Garcin, PhD, is a clinical psychologist and the Executive Director of the Gold Centre. Since 2010, Dr Garcin has been developing the Gold Centre's not-for-profit endeavours, through the generous funding of the Miriam Foundation, with the goal of offering services, research and knowledge transfer activities for people with autism spectrum disorders and developmental disabilities.

She is an active board member of the Quebec Chapter of the American association on intellectual and developmental disabilities (AAIDD) and, in 2012, was appointed to the Public Health Agency of Canada's Advisory committee on the surveillance of Autism spectrum disorders.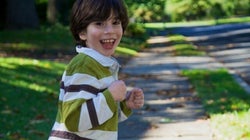 I now work with families -- parents who trust us with that which they cherish most of all: their children. All these parents share a common story: they feel forgotten, isolated, frustrated, helpless, and overwhelmed by public sector waiting lists and the lack of support. They are right to worry.
SUBSCRIBE AND FOLLOW
Get top stories and blog posts emailed to me each day. Newsletters may offer personalized content or advertisements. Learn more