Nathalie Provost
Survivor of the shooting at École Polytechnique
Ms. Nathalie Provost is a graduate in mechanical engineering of the École Polytechnique in Montréal and a mother of four. She has worked as a management advisor for diverse organizations as well as a public servant. She was wounded during the tragic events at her school in December 1989 and since 2010 acts as a spokesperson for Poly Remembers, a group that works with victims and survivors of gun violence and advocates for stricter gun control.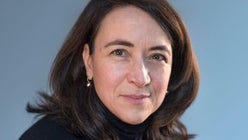 Courtesy of Nathalie Provost
Nathalie Provost hopes the Dec. 6, 1989 attack that left 14 women dead will never be forgotten.
SUBSCRIBE AND FOLLOW
Get the top stories emailed every day. Newsletters may offer personalized content or advertisements. Privacy Policy