Olivier Berreville
Biologist and Scientific Advisor
Dr. Olivier Berreville holds a PhD in Biology from Dalhousie University and has conducted dozens of farmed animal cruelty investigations across Canada. He currently serves as the Scientific Advisor for Canadians for Ethical Treatment of Farmed Animals and is a Director of the Animal Protection Party of Canada. He also assists life science students to learn in their chosen field without harming animals as the Canadian contact for the International Network for Humane Education.
The government's proposed changes are a disturbing case of history repeating itself.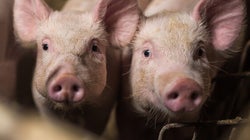 In a disturbing case of history repeating itself, we find ourselves in the same place we were 17 years ago with the Manitoba government once again assisting in the unrestricted growth of the pig industry, with devastating environmental consequences and immeasurable animal suffering sure to follow.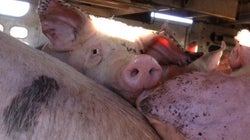 It is as though those who drafted the amendments have not ever been in the field or seen any of the evidence we and other animal advocacy organizations have provided over the years of the rampant cruelty inherent in Canada's animal transportation system.
SUBSCRIBE AND FOLLOW
Get the top stories emailed every day. Newsletters may offer personalized content or advertisements. Privacy Policy