Raymond Wali lives for bringing business ideas to life. After launching his first business (CarWraps.ca) at the age of 21, he was hooked on entrepreneurship. His passion for start-ups and business model innovation has led to the successful launch of a series of new products, brands, and ventures. The World Is Global Inc. (TWIG) is his latest, and most ambitious, business venture to date. Dubbed a Venture Creation Agency, TWIG aims to launch 20 companies and generate $100 million in revenue in the next 5 years. These ventures cover a wide array of industries from printing, staffing, marketing, fashion, tech, and art. Raymond has an enthusiasm for mentoring and inspiring young entrepreneurs, participating in many speaking engagements at universities and colleges in Ontario including Brock University, Sheridan College, and alma mater Humber College. In 2012, he was the recipient of the Queen Elizabeth II Diamond Jubilee Medal for his work as a business mentor with the Canadian Youth Business Foundation. He is a strong believer in entrepreneurship as an equalizer and empowerment tool and is a passionate supporter of business models like Kiva. Raymond's downtime is spent with his wife Faaria and two daughters Skyler and Spencer. He is a competitive cricket and baseball player with a career that spans 2 decades. Raymond is a believer in life-work balance and continues to find ways to put his family and personal growth at the forefront of his entrepreneurial success.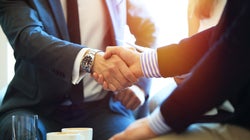 Most of the time you will have wasted your valuable time and energy that could have been spent elsewhere.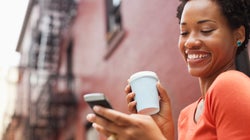 Figure out where you can save time, then re-invest it in more important endeavours.
SUBSCRIBE AND FOLLOW
Get the top stories emailed every day. Newsletters may offer personalized content or advertisements. Privacy Policy