Ron Tite
Speaker. Author. CEO of The Tite Group. Welcome to the Expression Economy.
Trained at Toronto's legendary Second City, Ron was named one of the "Top 10 Creative Canadians" by Marketing Magazine. He's been an award-winning advertising writer and creative director for some of the world's most respected brands including Air France, Evian, Fidelity, Hershey, Johnson & Johnson, Kraft, Intel, Microsoft, Volvo, and many others. His advertising work has been recognized by The London International Advertising Awards, The New York Festivals of Advertising, The Crystals, The Extras, The Canadian Marketing Association, The Advertising & Design Club of Canada, and The Marketing Awards, to name just a few. He is founder and CEO of The Tite Group, Editor-in-Chief of The Tite Report, and Executive Producer & Host of the Canadian Comedy Award-winning show Monkey Toast. He has written for a number of other television series, penned a children's book, and wrote, performed, and produced the play, The Canadian Baby Bonus. In demand as a speaker on innovation, branding, content marketing, and his own take on modern business, "The Expression Economy," Ron has spoken to leading organizations all over the world.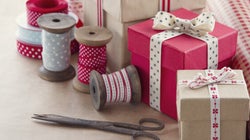 It's that time of year, folks. People are scrambling through stores, rifling through racks of clothes, desperately yelling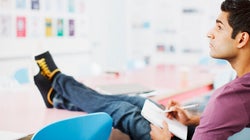 Artists can teach you everything you need to know about being creative. Don't worry, don't get your Dockers in a twist. You don't need to actually sculpt or paint or perform an expressive dance. You just have to think like those who do.
SUBSCRIBE AND FOLLOW
Get top stories and blog posts emailed to me each day. Newsletters may offer personalized content or advertisements. Privacy Policy