Ryan Donovan
Co-owner of Richmond Station, butcher, instructor
Ryan Donovan is the co-owner of Richmond Station, a bustling neighbourhood restaurant in downtown Toronto. In addition to being a restaurateur Ryan is also a chef and butcher. He is <br> an instructor at George Brown College and sits on the board of The Stratford Chefs School his alma mater.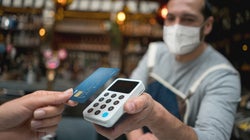 andresr via Getty Images
Our decision to eliminate tipping during the pandemic is less about what will work and more about what is right.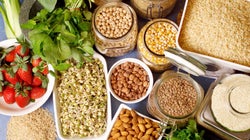 Canadian food should be fair and available to everyone, whether they can afford it or not -- served in accessible places without consideration of economic background, gender, immigration status, or age. The chefs who are at the forefront of pushing the boundaries of what Canadian food is need to get out of the kitchen and use their skills to build a movement around good food for all.
SUBSCRIBE AND FOLLOW
Get the top stories emailed every day. Newsletters may offer personalized content or advertisements. Privacy Policy