Sarah is an award-winning bilingual audience engagement expert who designs innovative and strategic marketing, branding and communication plans for corporate, public sector and not-for profit organizations. In 2014, Sarah was named one of Canada's Top 30 Under 30 marketing professionals by Marketing Magazine. She is also the Founder and Principal Consultant at esbe Consulting, a social impact audience engagement agency. At her core, Sarah is social justice activist who believes in eradicating racism, anti-Black racism and violence against women and girls.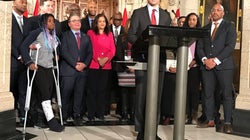 Trudeau's speech to recognize the United Nations International Decade for People of African Descent was seriously flawed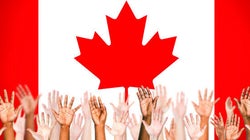 Canadians need to stop being polite about their racism and start owning it. Resist the urge to get defensive of multiculturalism and realize not everyone experiences Canada in the same way. Multiculturalism alone cannot mitigate prejudice, not without action. Canada is not devoid of racism because of our multiculturalism and the 'Trump Effect' must not eclipse the domestic racism that has long existed in this country.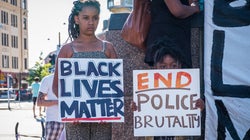 Another depiction of police brutality against a black man caught on tape, sparks outrage among black Canadians and the cycle of violence begins anew: a black person murdered by police is captured on video, the video goes viral and no changes are made to policing strategies or tactics. More importantly, no one is held accountable. Rather, the cycle of violence continues on an administrative level: SIU documents are concealed, police officers go unnamed; are seldom reprimanded and the victim's family and the black community never get justice.
SUBSCRIBE AND FOLLOW
Get top stories and blog posts emailed to me each day. Newsletters may offer personalized content or advertisements. Learn more