Sean Minogue's writing has appeared in Full Stop, THIS Magazine, The Georgia Straight and elsewhere. He has also written for film, television and theatre. His first play, Prodigals, is now a feature film. He lives in Toronto and is at work on a novel.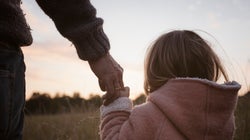 Westend61 via Getty Images
Stepfathers have as much right to the title of "dad" as biological parents.
SUBSCRIBE AND FOLLOW
Get the top stories emailed every day. Newsletters may offer personalized content or advertisements. Privacy Policy