Tara Golshan covers elections, politics and policy. Previously she was a policy and politics reporter at Vox where she covered Congress. She was born and raised in Northern California and went to university in Wisconsin. Tara can be reached at tara.golshan@huffpost.com or on Twitter @taragolshan.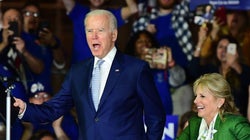 FREDERIC J. BROWN via Getty Images
Mike Bloomberg and Elizabeth Warren have failed to breakthrough.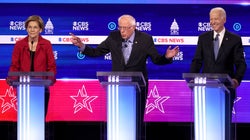 Win McNamee/Getty Images
Bernie Sanders has the lead but Joe Biden has the momentum.
SUBSCRIBE AND FOLLOW
Get the top stories emailed every day. Newsletters may offer personalized content or advertisements. Privacy Policy