Wyatt James Schierman
Freelance writer and political commentator
Wyatt James Schierman is a freelance writer and political commentator from Alberta. His writing has appeared in the Toronto Star, the Ottawa Citizen, the Calgary Herald and the Hill Times. He is also a regular contributor for Loonie Politics. Furthermore, Wyatt is a previous intern of the Carter Center, and holds a Bachelor's in Political Science and a Master's in Public Policy. When he is not writing, Wyatt has travelled abroad as an election observer.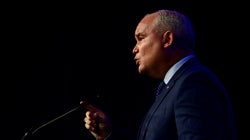 Sean Kilpatrick/Pool via REUTERS
Reaffirming his support for LGBTQ Canadians would help repair his persona as a moderate among conservatives.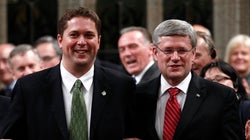 Chris Wattie / Reuters
Doug Ford, Jason Kenney, and now Harper are making it difficult for Scheer to define himself as his own man.
SUBSCRIBE AND FOLLOW
Get the top stories emailed every day. Newsletters may offer personalized content or advertisements. Privacy Policy