Yollanda came to Canada when she was 10 year old with her parents and is fluent in Mandarin. She is the mother of a wonderful five-year old daughter and a teacher with the Toronto District School Board of eight years. She graduated from the University of Waterloo with a degree in Systems Design Engineering and had a successful career at General Electric that was cut short when she realized that her passion is in education. Yollanda taught math, physics, and co-operative education before becoming a mother and making her third career change of becoming the founder and director of Panda Mandarin. In all her teaching experiences, whether it's the Pythagorean Theorem, Newton's Third Law, writing a perfect resume, or saying all the colours in Mandarin, she always tries to make it both fun and relevant for her students.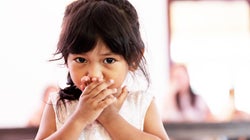 Our girls internalize values that tell them to be silent, rarely seen and a good listener above all else.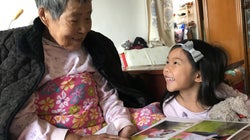 Kids just want to fit in and speak English, like their peers do. How can parents bridge the divide and give their kids the best of both worlds?
SUBSCRIBE AND FOLLOW
Get top stories and blog posts emailed to me each day. Newsletters may offer personalized content or advertisements. Learn more