Renowned rock and roll guitarist Andy Summers and singer songwriter Rob Giles released their new rock album titled Circus Hero on Tuesday, March 25, 2014. The duo teamed up in California last year to form Circa Zero and produce the band's inaugural album.
Summers is best known for lending his guitar talents to The Police, a classic rock band that skyrocketed to fame in the 1970s. The band eventually went on to win multiple Grammys and Brit awards. Most recently in 2007-2008, The Police reunited for a very successful reunion tour. Though Summers is credited with multiple solo albums and collaborations with other artists, his style of rock can be heard repeatedly on the radio with The Police's greatest hits such as "Roxanne," "Message in a Bottle," "Can't Stand Losing You" and "Every Breath you Take." In 2003, Summers was inducted into the Guitar Player Hall of Fame.
Giles, a Los Angeles-based prouder and musician, was playing in a band called The Rescues when he and Summers were introduced. In his bio Giles says he and Summers, "hit it off immediately" and began shortly thereafter to start working on an album.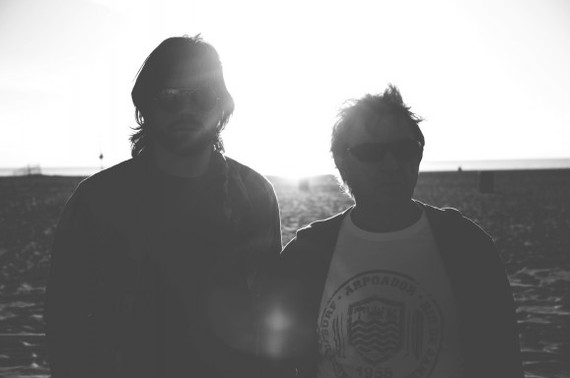 An interesting note about Circus Hero is that both Giles and Summers produced the record themselves. Summers said in an interview with Glide Magazine that,
"What we did do with this was we took it out of my studio, where it was all recorded in my setting, and took it to a mixing engineer. That was a production device but we thought that was a really good thing to do. The guy, literally, had more equipment, more things available to him to process the record and is a very skilled mixer. Then we finally had it remastered, actually, by a guy who is probably the number one mastering engineer in LA. And the sound of it is fantastic, I think, after we did that last mastering go through. Very strong."
Fans of The Police and The Rescues will enjoy familiar sounds from both Giles and Summers on Circus Hero. In an interview with FoxNews Summers says, "We didn't want to make a weird, sort-of-interesting indie album -- we wanted to make a great rock album with great songs and killer hooks. It's one of the best albums I've ever made. At least I certainly think so."
In a recent interview grammy.com describes the album as an, "agreeable balance between pop accessibility and musically ambitious arrangements that afford ample room for Summers' palette of six-string textures, while also showcasing Giles' clear, versatile voice."
Following the release of Circus Hero on 429 Records, Circa Zero is set to tour in 2014. Dates have not yet been released. Fans can follow Circa Zero on Facebook for official announcements or visit their website at circazero.com. The album's title Circus Hero derived from radio DJ who mispronounced the name of the band. Two songs off Circus Hero, Whenever You Hear the Rain and Levitation, are available to stream on the band's on SoundCloud account. Featuring 13 tracks, Circus Hero can be purchased digitally on sites such as Amazon.com and iTunes and is also offered in stores.
Have a listen to the first two singles from Circus Hero.
CORRECTION: An earlier version of this post stated that Giles did not play drums on Circus Hero. He does in fact play drums on the album.