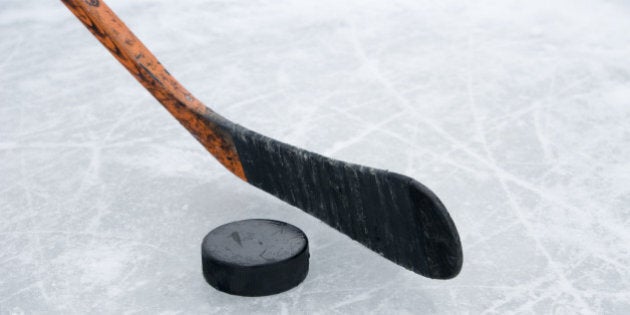 In less than 10 years, the Canadian Women's Hockey League (CWHL) has established itself as a premiere hockey organization for female athletes in North America. The league is built around top-tier players playing for five teams in Toronto, Brampton, Montreal, Calgary and Boston.
Hayley Wickenheiser, arguably the most iconic female hockey player; Canadian 2014 Olympic gold medal winner Marie-Philip Poulin; and a handful of their Olympic cohorts are set to lace up for rival teams.
Last season, fans were treated to an intense playoff series as the Boston Blades edged out the Montreal Stars 3-2 in overtime to win their second highly coveted Clarkson Cup championship trophy in just three years.
Similarly to the NHL, the CWHL hosts a draft in Toronto before each season begins. This year's new crop of players were drafted in August of 2015. The CWHL draft consisted of 55 players vying for top spot. Defenseman Sarah Edney of Mississauga, Ontario, was selected first overall by the Brampton Thunder.
While the rookies have yet to make their marks on the ice, teams are already stacked full of all-star talent, and the sports world is taking notice. With a purchase of a streaming package, a record-breaking 32 games will be available to watch online which is an increase from 20 games last year. Sportsnet will be providing broadcast coverage for several regular season and playoff games. The first game of the season takes place on Saturday, October 17, 2015.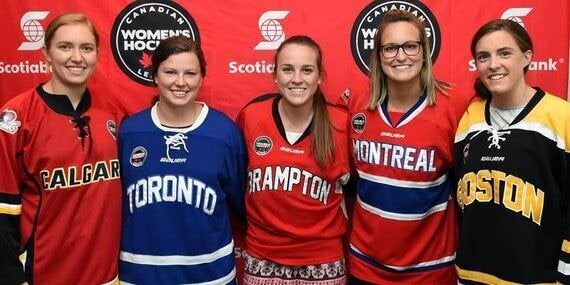 Players posing at CWHL entry draft in Toronto.
"As the world's second-oldest professional women's sporting league, we are strongly committed to being the current and future home of the most exceptional hockey players in the world," says Communications and Marketing Director Sasky Stewart. "Over recent years, the CWHL has worked tirelessly to increase the league's professionalism on and off the ice, securing partnerships with three NHL franchises, providing greater support for teams on and off ice staff and higher standards of travel. Each of these steps bring us closer to our goal of a truly professional league where players are paid to play the sport at which they are the best."
Currently, the CWHL has partnerships with the Montreal Canadians, Calgary Flames and Toronto Maple Leafs. Montreal is set to reveal a new team name and logo at an event later this week.
In conjunction with MLSE, an All-Star Game will take place at the Air Canada Centre in Toronto. Over 7,000 people witnessed history at the first CWHL All Star Game earlier this year which showcased the best female hockey outside of the world championships with countless gold medals shared between the players. In future years, the All-Star Game may rotate to different CWHL-based cities.
Since the league's inception in 2007, attendance has noticeably improved. More than 700 fans come out to watch each game. As interest in the CWHL continues to grow, Stewart says that management is, "building the league towards the payment of the players in future seasons." Being a centrally funded not-for-profit organization means all participating teams in the CWHL receive equal access to financial support and are given the same opportunities to succeed.
Focused on providing a sustainable future and professional environment with hopes of generating renewal revenue streams, the CWHL intends to line up more sponsors so players can rely on competitive salaries each season. "Athletes should get paid for how hard they work", says Stewart. She mentions the CWHL is aiming to pay players within the next two seasons and that the league has previously met all financial goals.
In the United States, the newly founded National Women's Hockey League (NWHL) pays players a minimum of $10,000 U.S. per season. Through sponsors, ticket and merchandise sales and fundraising, CWHL players were recently introduced to increased medical support, financing for equipment and improved transportation which now includes flights between Boston and Toronto for games instead of long road trips on the team bus.
The CWHL doesn't just provide all-star level competition for elite players on the ice. The league focuses off ice on developing female leaders who contribute to the sport in community fundraising events, management and coaching roles.
With the 2015/2016 season quickly approaching and NHL tickets costing a premium, the CWHL is offering sports fans affordable opportunities to watch some of the fastest and most skilled players in the hockey universe.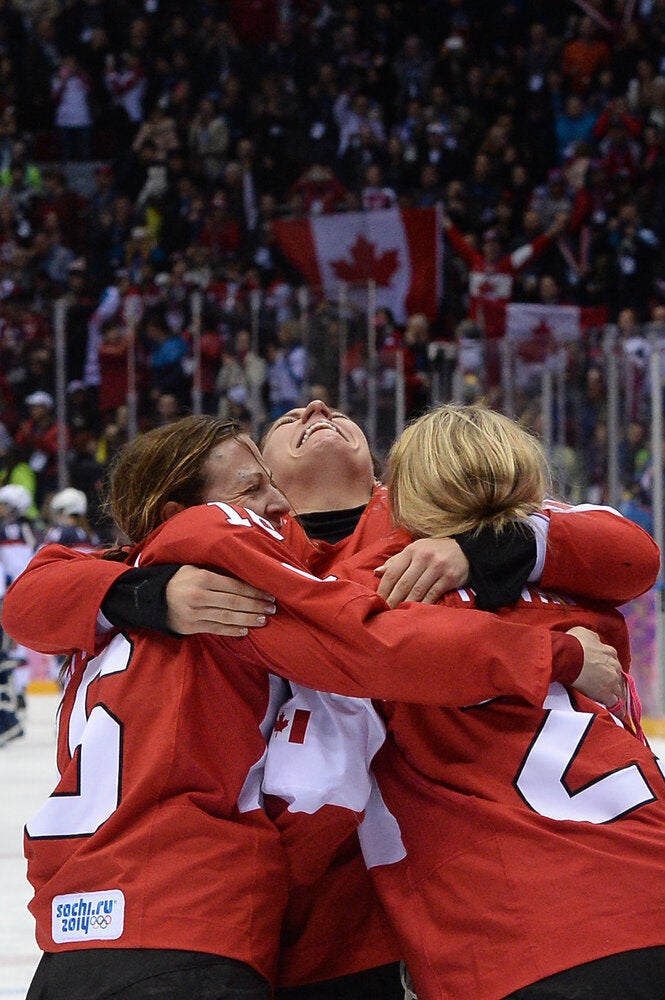 PHOTOS: Women's Hockey Gold Medal Match