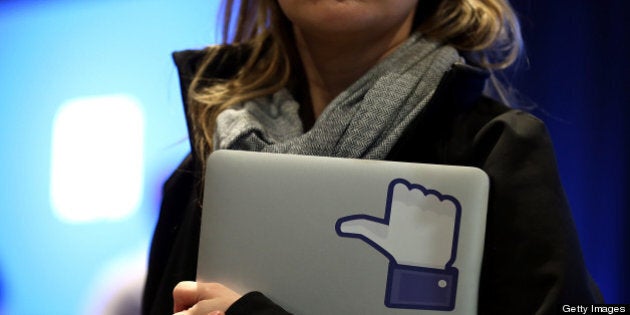 What's with the flood of demands to be liked on facebook? "Like" if you support human rights.My Down Syndrome sister thinks she's not beautiful, click and let's show her how pretty she is. Then there's a parade of the sick and dying collecting likes. Will it save their lives? Take their minds off a horrifying disease? Prove to them that millions care?
There was the viral "like" this and my dad will buy us a puppy pitch, which was a social media experiment by a curious academic who was planning to buy his kids a dog anyway.
I worried it was cold-hearted stinginess that stopped me from handing over that "like." It's not as though I have a limited supply. I was simply suspicious of the multiplying solicitations for the expression of my feelings and political leanings on Facebook.
I felt guilty every time I didn't click, the way I used to feel bad about breaking a chain letter that offered treasure in the form of hundreds of people mailing you books or money, or the threat of dire consequences for non-compliance. "The four people who broke this chain died within three days."
And to make matters worse, it was your friends who sent you these things -- scared that they'd be hit by a piece of falling glass or miss out on 300 great recipes.
Then came the "my cousin the prince in Abu Dhabi has millions of dollars in a UK bank, but can't get it out, so if you send me your account number we'll transfer it to you and ..." I have a friend who repeatedly falls for these scams. Years ago when the "forward this e-mail and Bill Gates will send $250 for each person you sent it to" was first circulating, she sent it to me. She'd been furiously e-mailing it to as many people as she could think of because she knew that Bill Gates was a) a complete idiot b) a total softy c) less strategic in his philanthropic investments than we might have thought.
I had a nanosecond fantasizing about the load of cash I'd get for the group e-mail to 40,000 colleagues in the Ontario Public Service, followed by a sense of mortification at the consequences. Everyone can be sucked into a dream, and that's what people count on. I asked her if she believed the cash was on it's way -- that not only was Gates randomly generous, but he had a super-sophisticated system that knew where the e-mail had been sent and how much cash to forward. She said she did it just in case.
That sophisticated tracking system may not have existed then, but it does now. Often when you click "like," someone is harvesting your information -- for sale. The success of all these campaigns is predicated on our humanity -- caring for others and desire to do good, as well as our laziness -- the belief that clicking "like" is a simple way to do something, which is better than doing nothing.
It worked on me to the point of guilt, but no further. It smelled bad. Something told me I was the fish in these viral fishing expeditions. So I didn't click "like," despite the fact it made me feel like a heartless bitch (for an instant).
It seems there's now a name for all this. It's called "like farming" and it's not benign. In fact, the little girl with Down Syndrome was a calculated scam involving a stolen yearbook photo of someone else's child. How it works is that people set up the "Click if you think poverty is a bad thing" page. When they've acquired tens of thousands of followers, they sell the page to an advertiser who can send you commercial messages on Facebook.
So as you're staring at a tragic photo of a disabled dog -- veteran of the canine unit in Afghanistan -- who's dying of acid reflux, think before you "like." That dog probably never even went overseas.
Maybe we can stop selling our hearts, souls, and personal information, "like" by "like," to hucksters all over the Internet.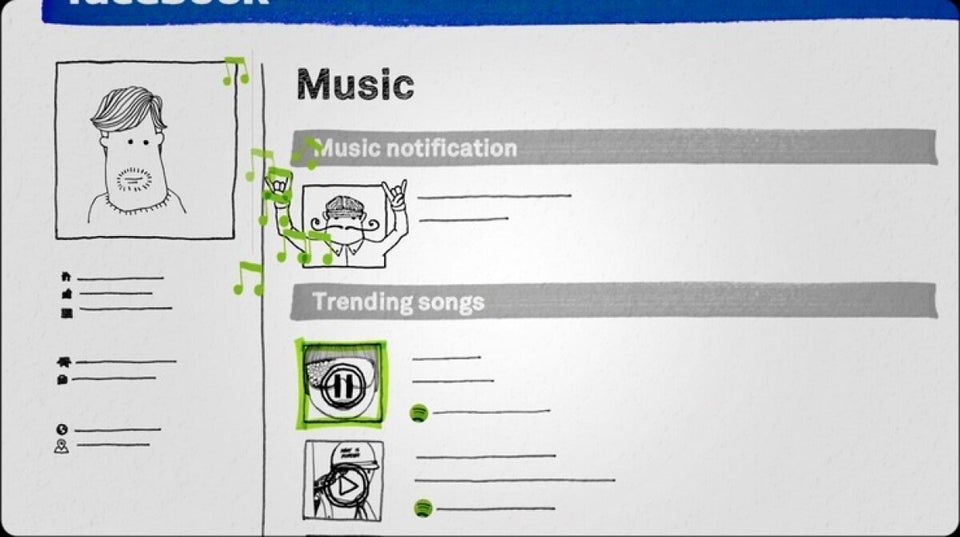 7 Ways You Might Be Oversharing On Facebook