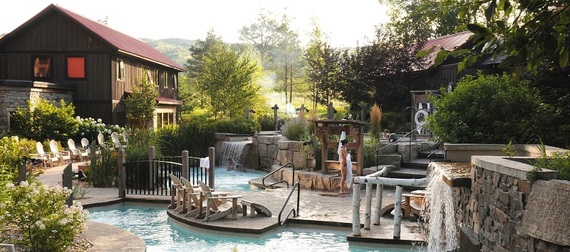 With warmer spring weather finally here it's time to shed our hibernating winter ways. A girls' getaway weekend doesn't need to elaborate or expensive, with a low Canadian dollar it makes sense to stay close to home.
If you're tired of the same old Niagara wine weekends and crowds in Prince Edward County it's time to head north to Grey County. Only two hours from Toronto, Grey County is perfect for rest, relaxation and great food and drink.
If you've never been to the region consider this weekend away.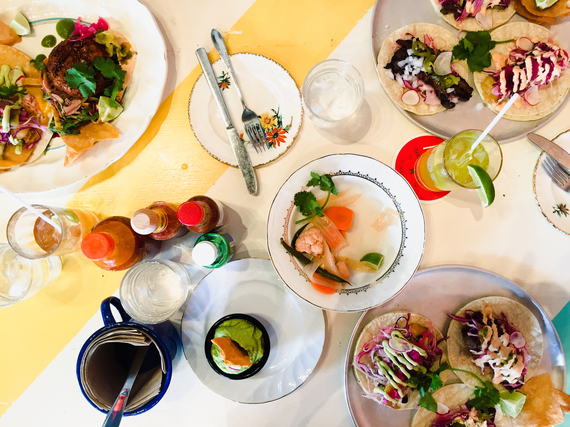 Saturday
It's time for tacos! Yes there are many taco joints in Toronto but they have nothing on Casero Kitchen Table.
Not only will you support local female entrepreneurs Beth Milne and Emily Leonard but you'll also be treated to a menu that blends traditional mexican dishes along with innovative vegetarian, vegan and gluten-free items. Don't miss the smoked beet taco if it's available.
946 3rd Ave E, Owen Sound, ON N4K 2K9
Burn off lunch with a leisurely walk. Grey County is home to ten major waterfalls with many of them requiring little hiking. You'll get plenty of fresh country air and find many instagram-worthy landscapes.
As the sun starts to set head to Scandinave Spa to relax in the nordic baths overlooking the UNESCO World Biosphere Reserve Niagara Escarpment.
Although you'll need to keep things to a whisper, there's nothing like this in the city with a Finnish sauna, Eucalyptus steam room and a series of pools that are hot to freezing cold. Scandinave is open until 9pm and both food and drink are available on site.
152 Grey Road 21, Blue Mountains Ontario L9Y 0K8
Retreat to the Falls Inn and go to sleep with the soft sounds of neighbouring Walter's Falls.
Front St, Walters Falls, ON N0H 2S0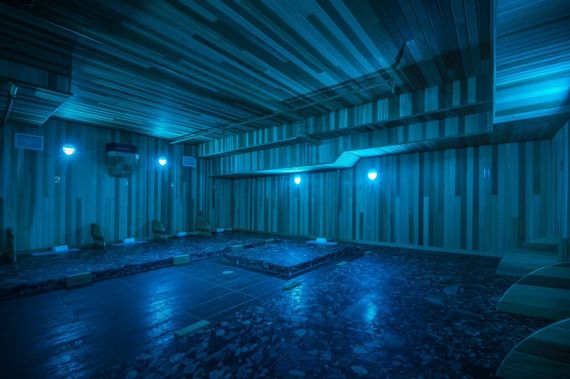 Sunday
Head to IWA Spa in Blue Mountain Village for yoga on volcanic rocks. This relaxing yin-style yoga is great for multiple fitness levels. If yoga is not everyone's first choice the Spa also has a pedicure bar and will soon be licensed.
190 Jozo Weider Boulevard, Blue Mountain Village
Eat brunch with the locals at The Barn Co-operative in Meaford, a new venture run by the community with events for everyone from meditation classes to drop-in workshops. Sunday brunch also features an open mic, a fair trade coffee bar, and ask for a tasting of wild tea shots with wild edibles like sumac and goldenrod.
121 Old Highway 26, Meaford, ON N4L 1W7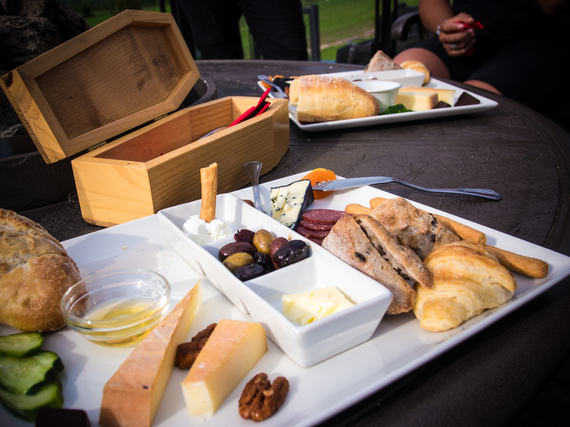 With a healthy start to the day move onto wine tastings. Coffin Ridge Winery has a modern landscape and features a patio overlooking the vineyard and Georgian Bay - perfect for an afternoon of wine tasting. Both wine and cider are available, as well as cheese platters.
599448 2nd Concession North, RR#1 Annan, N0H 1B0
Take your time heading back to the city, there's no rush or traffic like coming from other areas of Ontario.
Follow HuffPost Canada Blogs on Facebook
ALSO ON HUFFPOST: