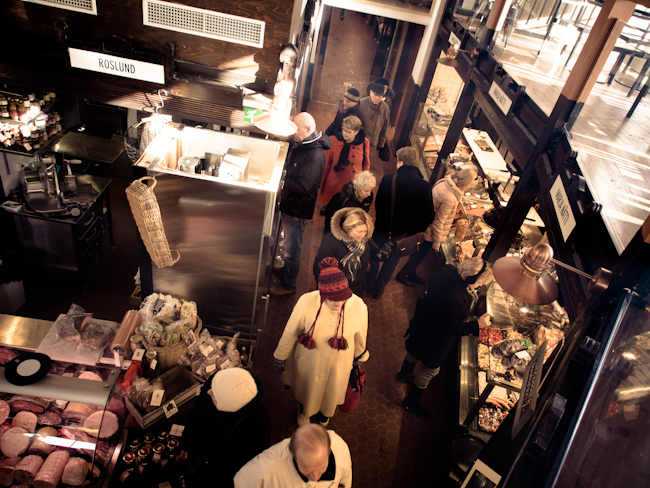 Helsinki's Old Market Hall (Vanha Kauppahalli) is located near the waterfront and has been a popular attraction for tourists, particularly those from cruise ships. However, the Old Market Hall has recently closed for renovations and will not open until 2014 leaving many visitorswondering where to get a taste of Helsinki.
Fortunately, the city revived the Hietalahti Market Hall. Once an organic food hall, this 110 year old building is just outside the downtown core and has rejuvenated the local experience as many did not go to the "tourist" market, choosing other markets around the city. Now visitors wanting an authentic food experience can brush elbows with locals who are there to food shop or eat lunch.
For a better sense of what this new market provides, check out the recent video of a Morning in Helsinki Market.