Città di Modena/Flickr
Travellers dream of slow food and fast cars in Italy but few make it to what many Italians consider the breadbasket of the country. Most visitors stick to tourist-laden Rome, Florence and Venice and are missing out on some of the country's best exports -- art, food and cars. These are found in Modena, a city often forgotten on most Italian holidays.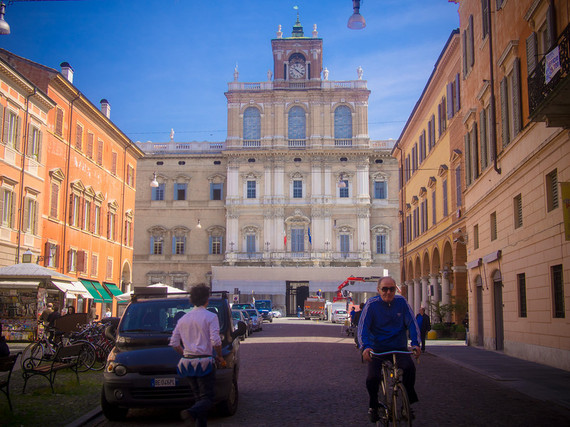 Located in the Emilia Romagna region of Northern Italy, Modena is a quick train trip from
Florence, Milan and Venice. This small city just outside Bologna, is home to so many incredible food products like pasta, air cured prosciutto, Parmigiano-Reggiano and the incomparable Modena balsamic vinegar. Incredibly it's also the birthplace of Ferrari and Luciano Pavarotti.
More recently, Modena has piqued the curiosity of culinary travelers as it is also the home of Chef Massimo Bottura's Osteria Francescana, ranked third best restaurant in the world by the S.Pellegrino World's 50 Best Restaurants.
A relatively wealthy city, crime remains quite low. The historic centre is a vehicle restricted zone, only allowing residents with cars to enter, which makes it perfect for tourists to stroll with ease. But what makes Modena truly special is that the city centre doesn't exist for travelers and there is no tourist zone. You don't need to worry about walking into an expensive tourist restaurant. Eat in Modena and you'll be shoulder to shoulder with locals in all the popular markets, bars and food market.
While Chef Bottura has shone a light on this prolific region, it continues to remain a hidden gem for many culinary travellers if they aren't seeking out his 12-seat gastronomic adventure. Like many smaller towns in Italy, Modena may be overlooked due to the language barrier with visitors hesitant to visit cities outside the established Tuscan trail. While it can be intimidating to venture into the unknown it can also easily overcome with help from the local tourism board.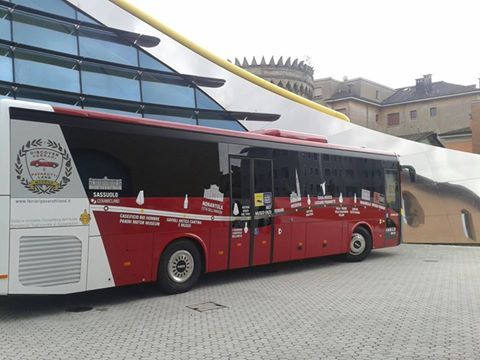 To attract travellers to the region, the city of Modena has launched a new 48-hour Discover Ferrari & Pavarotti Land Passport just in time for Expo Milano 2015. The passport provides access to the two Ferrari museums, the Pavarotti House and Museums as well as a shuttle to the surrounding areas to visit the famous balsamic vinegar producers, Parmigiano-Reggiano cheese makers, cured-meat artisans and Lambrusco wineries.
The shuttle enables visitors to hop on and hop off at each stop for an hour to experience a free English guided tour and tasting. The goal is to encourage travellers to stay overnight to explore the city, check out great food in Modena and discover an authentic Italian experience.
Many of the premier producers in the region are located outside the city centre, making it difficult to reach without a car rental or tour operator. This shuttle system travels to these attractions as well as the towns of Maranello, Sassuolo, Nonantola and Carpi, giving visitors the freedom to visit producers independently, choosing what is most interesting to them.
For more information on the pass visit FerrariPavarottiLand.it
ALSO ON HUFFPOST: