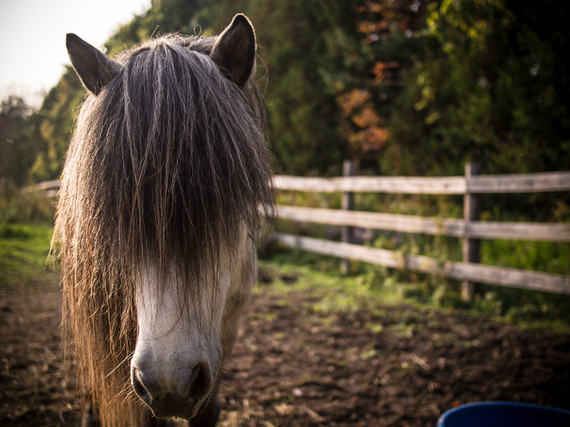 Autumn is upon us and summer vacation is becoming a distant memory. But with warm weather and a fall's golden hues it's the perfect time to head to Grey County for a fall colour tour.
Only two hours north from Toronto, Grey County is often overlooked by the many who flock to Prince Edward County to get their fall colour fix.
1. Salmon Jumping
Each autumn salmon migrate upstream from the Sydenham River in Owen Sound. Accessible for all ages, you can walk, paddle or drive the route which finishes in Inglis Falls.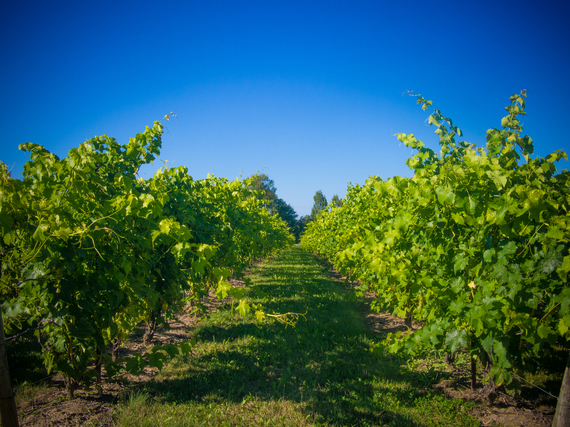 2. Libations Aplenty with Wine, Cider and Great Microbreweries
Before heading north check out the Saints and Sinner Trail, to map out locations in Grey County as well as neighbouring Bruce and Simcoe County. It's not surprising to see the reintroduction of incredible cideries like Beaver Valley and Duxbury as Grey County was a large cider region before prohibition.
Grey County also has established wineries like Georgian Hills Vineyard and Coffin Ridge but don't miss a visit to newcomers The Roost Wine Company, which has been packed with locals since it opened its tasting room earlier this year. Wine lovers will appreciate its experimenting with varieties like L'Acadie Blanc, which is typically found in Nova Scotia but flourishes in Grey County.
English Ale lovers won't want to miss Maclean's Ale in Hanover, while you can get some of their beer at the LCBO you'll want to stop in for the seasonal ales available at the tasting room. There are a number of microbreweries ranging from Kilannan Brewing Co. in Owen Sound to Northwinds Brew House & Eatery in Collingwood are worth a drive north.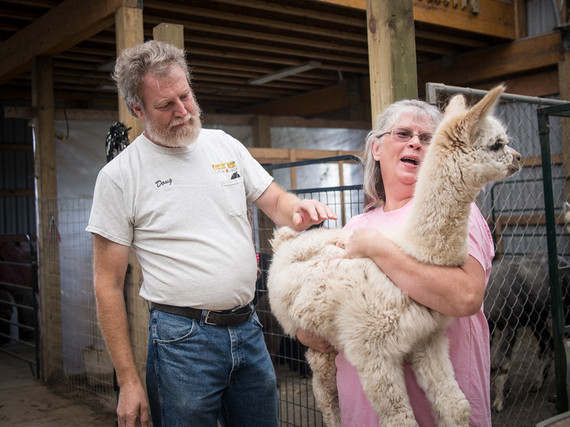 3. Kick it With Alpacas
Alpaca wool is soft, warmer than sheep and hypoallergenic. Many Canadians have recently started raising these shy animals for wool or simply as pets.
Even if you don't have the space for one of these curious creatures you can head over to Kickin' Back Alpaca Ranch where owners Carolyn and Doug offer tours for $20 but be warned you may end up spending the entire afternoon with these loveable animals.
4. Sleep in an Adult Treehouse
In Durham you can have the ultimate treehouse experience that's comfortable for 4 adults with a treehouse, accompanying cottage, outdoor pool with seated bar area and fireplace to keep you warm.
The wifi is weak so it's the perfect digital detox getaway to enjoy the fall colours and if you're feeling adventurous, skip the stairs and take the slide from the treehouse to the ground.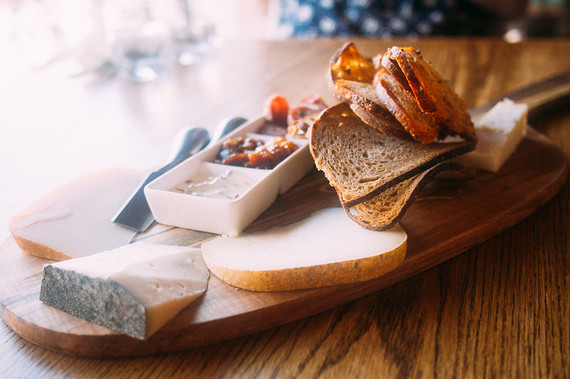 5. Farm Fresh Food
Great food isn't isolated to Toronto, restaurants here work alongside neighbouring farms to get the freshest produce in season. Stop by Kimberley General Store to pick up locals' favourite Meredith's Ginger Syrup or local baked goods then pop over to Justin's Oven to have dinner - each night is a different theme from wood fired pizzas to pub night. It's so popular you may want to call ahead for a reservation.
Throughout Grey County there are lots of great local food options. Don't miss out on Bruce Wine Bar and Mill Cafe in Thornbury, The Falls Inn at Walter's Falls or newly opened Milk Maid Fine Cheese and Gourmet Food in Owen Sound, which started as a cheese boutique but locals support seems to be fuelling a busy cafe along with it.
At Haisai in Singhampton, most of the produce is picked that morning at the Statlander family farm and brought directly to their restaurant.
What is autumn without a fall u-pick, caramel apples and cider? Head over to the Farmer's Pantry and try your hand at picking apples, when you grow tired stroll the animal farm and other activities that are orchestrated for children but fun for everyone.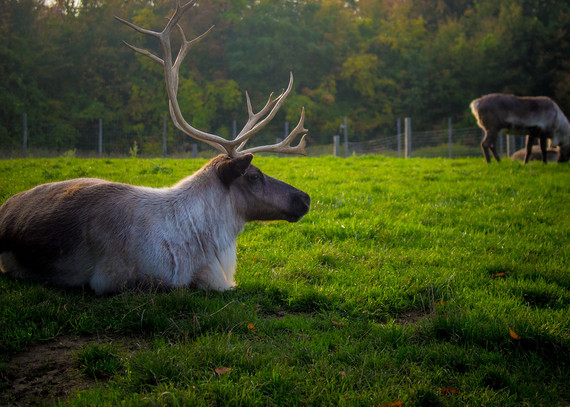 7. Reindeer Games
Resting on the Niagara Escarpment, Pretty River Valley Country Inn is the perfect getaway for those wanting to reconnect with nature. Not only a European-style inn, but also an organic farm, you can wander the grounds to see reindeer, Icelandic, minis and Percheron horses and a number of other animals. It's also possible to organize treks with the Icelandic horses.
What have I missed? What else would you recommend in Grey County?
ALSO ON HUFFPOST: