Thankfully for busy parents, romance isn't just about grand gestures, bold statements, dozens of red roses and nights on the town. Sometimes the most meaningful romantic gestures are the smallest details. Here are 10 simple ways to show your partner they're on your mind this week.
1. Make a play list of your songs
Download a selection of you and your partner's all-time favourite music - the romantic, the hilarious, the sexy and the cheesy. Play it as you're making dinner and revel in the memories it brings back.
2. Pop a post-it love letter on the mirror
Think of it as a little-more-thoughtful text message. Jot a sweet memory or happy quote on a post-it and stick it on the bathroom mirror, inside the kitchen cupboard, or on his/her day planner before you leave in the morning.
3. Bake a batch their favourite cookies
Whipping up your partner's favourite homemade treats will sweeten up their day and make your house smell amazing. Who says it has to be a special occasion to enjoy a fudge macaroon or two? Bonus points if you save them some cookie dough!
Find a reason to pop a bottle of champagne with dinner or bring home a decadent dessert mid week - did your partner close a successful business deal? Return home from a short business trip? It doesn't matter. Make an event of it.
5. Make a date-night-in kit
Make your next date night special and relaxing by putting together everything you need in a DIY package. Include the takeout menu for your favourite place, a season of your favourite show, snacks, a bottle of wine and anything else you and your partner might enjoy. (Massage oil, anyone?)
6. Write "open when..." letters
Stock your partner with a stash of "open when..." letters for designated times (ie. open when I'm not around and you miss me, when you really need a laugh, when you can't sleep). This is a fun way to remind your partner you're always there for them.
7. Add some romance to a weeknight dinner
Fill your kitchen with dozens of tea lights, lower the lights and queue up some romantic music. Afterwards, clear up and do the dishes without mentioning it.
8. Print out your favourite photos of you together
It's way too easy to get into the habit of taking photos only to leave them in your pictures folder. Print them out and stick them up on the fridge or hang them on a photo wall where you and your partner can see them.
9. Do up a date jar for future dates
Show your partner you're excited to spend time with them by writing date ideas on popsicle sticks and sticking them in a mason jar. When date night rolls around, you and your partner can pick one at random. The better the dates, the more you'll both look forward to them.
10. Stock your fridge with their favourite beer or wine
Is there anything better than a refreshing beer or glass of wine when it's time to kick back? Let them discover it after work at the end of the week and start their weekend right.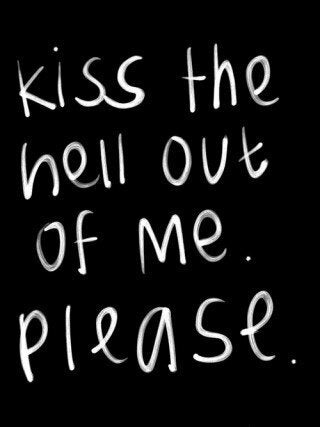 Best Love Quotes On Pinterest