Nine months into my last mat leave, just when I was getting to the point where I was looking forward to getting back to work, my office closed down. I lost the job I had been at for almost seven years.
It was just before Christmas (how cliché). Friends of mine who dreamed of being stay at home moms said "silver lining, now you get these extra precious days with your son." And all I thought was "he's going to hate me. I don't want to be home. And we can't afford this!"
It was a long seven months of pounding the pavement. My son and I would walk for hours a day, my husband needed our one and only car for work, and we lived in an area with nothing to do in walking distance.
I was miserable. My son and I were bored.
I depended on the kindness of others (my mom and dad) to babysit every single time I had a job interview.
But I finally found work, two towns over. We moved our entire family. We bought our forever house in a wonderful family-friendly town. We upped our mortgage to do it. We moved far from my husband's work. We found a great new daycare for both my kids. And less than a year later, that office shut down too.
I'm scared, and some of the reasons I'm scared are totally tangible and understandable to anyone. I'm scared we won't be able to pay the bills. I'm scared that we have set up a life that there is no way we can afford without a second salary, and a decent one at that.
But I'm scared about things that might be hard for other people to understand, especially people who would stay home if they could afford to.
I'm scared that I am doing my son a disservice by pulling him from daycare to stay home with me, a mom who loves him dearly but prefers to not be a stay-at-home mom. I feel like he's getting short-changed. And on top of being scared that he won't be happy and as fulfilled being home with me, that I prefer not to be makes me feel guilty.
I can't speak to the pressures of what a father might feel if put in the same position, a bread-winner struggling to find work while at the same time suddenly becoming a stay-at-home dad.
But I do believe these men won't be told of the same side benefit. I don't think a man, fighting to find a job to help get a paycheque his family very much needs will be told to look at this bright side. It's not expected that they would prefer to be home or should prefer to be home, or would see it a silver lining to a lay off. But mom is laid off and -- boom -- this is a chance to spend extra precious days. The guilt of not feeling that way adds insult to injury.
Now two-and-a-half years old, my super social and super active son has fallen in love with daycare. He's thrived there. He loves his teachers and his classmates. And I'm taking all of that away from him.
It's hard to be a stay-at-home mom. It's hard to be a mom who works outside the house. But I think even harder than both of those roles, it's hard to be an unemployed mom. You feel pressure to provide, pressure to support, and pressure to work for the work-life balance you so desperately want and need. Add to that the guilt that the silver lining some see is anything but that for you, it's the perfect storm of pressure and a deep sense of responsibility to make it all right.
And making it right, to me, means getting back into the work force as soon as possible. To do that, I need to pound the pavement. I need to look for work and write cover letters and go to interviews. I need to pick up as much freelance as I can in the meantime to help pay the bills.
And somewhere, in between looking for work and writing for pay, I need to parent and care for and entertain my active toddler during the day and both children in the evenings until my husband gets home. And somehow, in all of that, I have to stay focused and positive and somehow still find time for myself, which will, most likely, be the biggest challenge of all.
But I'm supposed to do it all. I'm to see this 'silver lining' after all, what mother wouldn't see these involuntary days at home as a boon for my kids?
I don't know how many dads who face layoffs are told "at least you get to stay home with your kids." I certainly have been, multiple times, by well-meaning friends. But I'm no different than that dad who was laid off who was a major contributor to his family's income. Instead, in my case, in addition to my need to find work to help keep a roof over our heads, I should also see this stressful situation as a chance to spend time with my kids too, whether or not it is really best for them, or good for me.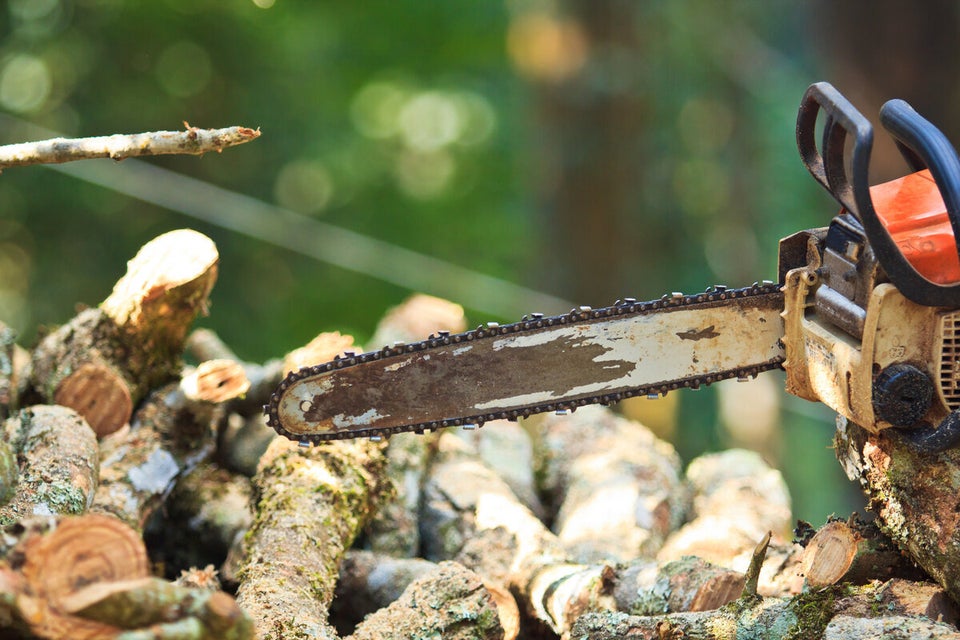 Industries Creating The Most Jobs In Canada