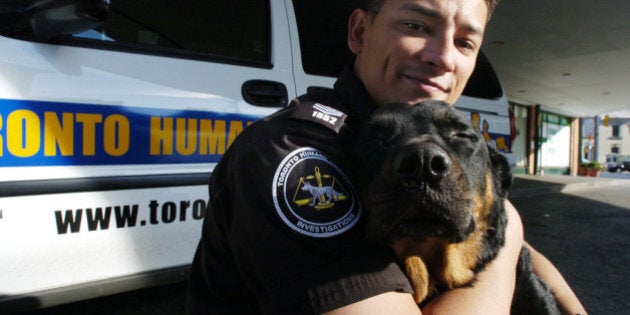 In Canada, only a small handful of agencies and organizations are empowered to enforce the law. Chief among them, of course, are municipal police, provincial police and the RCMP. But there are also specialists in this country who, by virtue of their expertise, are asked to enforce certain laws and regulations -- like the Canadian Food Inspection Agency (CFIA) and Canada's humane societies and SPCAs.
In seven of our 13 provinces and territories (Alberta, B.C., New Brunswick, Nova Scotia, Ontario, PEI and Quebec), humane societies and SPCAs have the responsibility of enforcing provincial and federal animal cruelty laws. But unlike the CFIA, animal protection agencies are not fully funded by the government to perform their duties under the law. Despite this, they are still expected to effectively carry out enforcement and stay on top of the avalanche of demand from the community while seeking donations in order to do so.
This is unacceptable. Just imagine how up in arms the public would be if police forces had to fundraise to maintain the safety equipment, training and staff coverage that they need to make sure our communities are safe. Inadequate funding means that enforcement officers are taking unnecessary risks to their personal safety on the job.
A damning report was released by Brock University's Dr. Kendra Coulter on July 25, showing that the majority of Ontario's animal cruelty investigators work alone, covering impossibly huge territories and often working out of cell phone range without any information on the criminal history of those they are investigating.
The situation is so dire that the majority of the animal protection officers who took part in the study indicated that they think it's only a matter of time before one of their colleagues gets killed on the job. Sadly, this is not unique to Ontario. It's a situation that enforcement officers face in communities across Canada.
In a just-released research report conducted by Nanos on behalf of the Canadian Federation of Humane Societies, we determined that only $271,000 of federal funding was committed to humane societies and SPCAs across Canada in 2014. At the provincial level, only $12.9 million was committed to animal protection by provinces and territories across Canada that same year. To be clear, this is total funding for all aspects of operations -- that funding is not limited to enforcement. Via this research, we also discovered that, in 2014, a staggering $85.5 million in funding for Canadian humane societies and SPCAs came from donations, which means that a significant portion of time in our sector is committed to finding money to be able to do our jobs.
The humane societies and SPCAs that took part in an enforcement survey as part of the same Nanos research indicated that they could only afford to engage an average of 3.87 full-time cruelty investigators per organization (the number of investigators employed at each organization ranged from 1-27). The 22 organizations surveyed about enforcement showed a combined expenditure of $10.8 million per year, and they received less than 50 per cent of the funding they need from all levels of government combined. That is a sad comment on how little we prioritize animals and those who protect them.
Funding is generally seen as a policy issue -- nothing more than an administrative detail. But shortages have real consequences for front-line workers in our sector. If enforcement officers don't have access to the right equipment, it could mean life-changing injuries or even death while working to rescue and protect animals in this country. Inadequate funding endangers Canada's animals and the people entrusted to save them when they most need our help.
Animal cruelty enforcement is an important part of keeping our communities safe. All levels of government should be contributing adequate funding to ensure that it's possible for investigators to do their jobs without fearing imminent death. As animal lovers, are we really willing to accept that we are not protecting these officers and the animals they serve - - by virtue of our governments not caring enough?
Follow HuffPost Canada Blogs on Facebook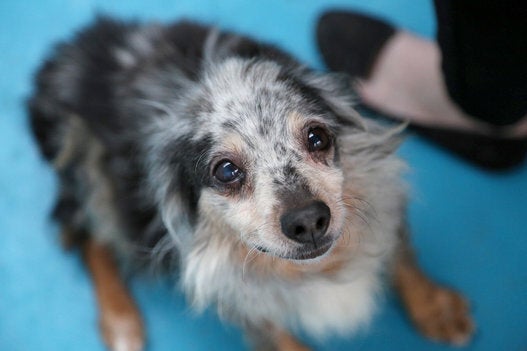 Animal Cruelty Cases In B.C.