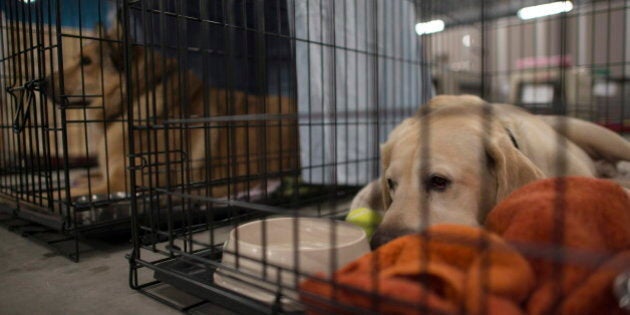 The devastation of the Fort McMurray wildfire may be starting to slide off the media's radar, but the impact is far from over. In some ways, it's just beginning -- particularly for Fort Mac's animals.
Tara Clarke, Executive Director of the Fort McMurray SPCA, anticipates that the situation for the animals might worsen in the coming months as residents face financial instability and housing shortages in the region.
Listen as Luna Allison, of the Canadian Federation of Humane Societies, interviews Tara Clarke here:
Just recently, the first wave of Fort McMurray residents returned to their community. While the Fort McMurray SPCA -- the only local animal shelter in the province's second largest municipality -- is working diligently to develop strategies for keeping pets with their families, regardless of their housing status, pet surrender rates are likely to go up and adoption rates will most certainly go down as the community struggles to get back on its feet.
As you may already know, 2400 buildings -- many of them homes -- were razed to the ground by the wildfire. While the Fort McMurray SPCA is still standing, the shelter needs to be inspected and decontaminated before they can get up and running again.
On top of this, it's critical for the shelter to update and expand its facilities to help the ballooning animal population that they expect to be caring for over the next three to six months. Improvements are needed for the dog runs, isolation areas and kennels -- and, most urgently, the shelter needs HVAC infrastructure to improve disease control, heating and cooling.
A fundraising campaign was set to be launched just weeks before the wildfires hit but have now been put in jeopardy not only by the smoke and bio hazard damage, but also their limited ability to fundraise the estimated $970,000 through local channels.
Moving forward, the Fort McMurray SPCA will also be providing:
1. Health and safety support to pets as they re-enter, many of whom have experienced less than ideal housing conditions in locations or situations which may compromise their health or, in the case of animals rescued from the community post evacuation, have experienced trauma and transport conditions that can may put them at risk of health issues or complications as they return home.
2. Pet kits to impacted owners to assist in meeting the needs of their companion animals upon their return, including the basic supplies needed for their animals. Kits will be distributed through an online request form to ensure that pets who are most in need receive support first.
3. Long-term supports, including food and basic supplies. The FMSPCA is currently in discussions with food distributors and other companies to determine their ability to provide, donate and transport items that will be needed in the months to come to assure food and health-care security for pets throughout the region on a longer-term basis as the community recovers and rebuilds.
Want to help? Right now, two things are needed:
(2) PET SUPPLIES. Please check the Fort McMurray Facebook Page to ensure that any supplies you want to send are in line with their needs. These supplies will be crucial to Fort McMurray's efforts to keep as many pets as possible living with their families during resettlement.
Follow HuffPost Canada Blogs on Facebook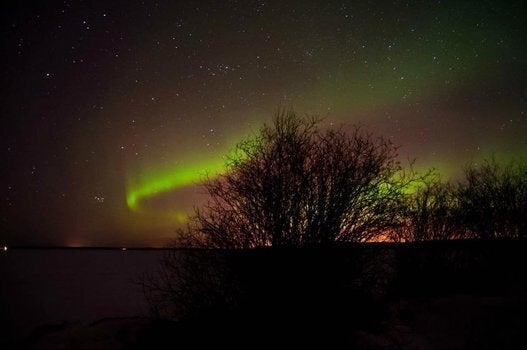 Fort McMurray Photos From Locals