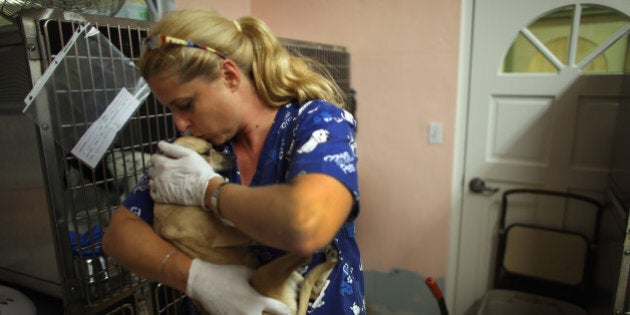 Every SPCA and humane society in Canada has its own story about the core issues in its community, the reason it got started in the first place and why the organization continues its much-needed work to this day. But we also have a collective story showing that these organizations face identical struggles against outdated laws and inadequate funding across Canada.
Canada's humane societies and SPCAs have been telling their own individual stories since the 1800s, but we haven't had the chance to tell the collective, Canadian story until now. A new, first-of-its-kind sector report just released by the Canadian Federation of Humane Societies gives us that bigger picture view, and it has unearthed some critical information about the state of our sector across Canada.
For more than 100 years, our sector has been educating the public, rescuing and adopting out animals, laying charges against animal abusers and fighting for social and legislative change toward a more humane Canada. But without national research and statistics, we haven't been able to show the public and the government the hard facts about the situation we're up against -- especially when it comes to funding.
When you look at the scope of the work that's accomplished in the face of these financial and logistical obstacles, it's truly amazing.
Canada had 125 humane societies and SPCAs at the time of this report, employing close to 2,000 staff who are supported by an estimated 26,000 volunteers. That's 13 times more volunteers than staff, which tells you a lot about the circumstances our sector is facing financially. When you look at the scope of the work that's accomplished in the face of these financial and logistical obstacles, it's truly amazing.
Our report on the sector shows that 93 per cent of Canada's humane societies and SPCAs operate animal shelters, and these organizations spent an estimated $118.4 million sheltering more than 278,000 animals in 2014. Sixty-seven per cent of responding humane societies and SPCAs indicated that they also deliver humane education programs in their communities. On the enforcement side, an estimated 103,000 animal cruelty investigations were completed across Canada in 2014. That may not sound like a lot until you hear that there are only an estimated 142 enforcement officers doing this investigative work in all of Canada, which means they are extremely overworked.
Despite our sector's mandate to enforce animal cruelty laws, humane societies and SPCAs in Canada are not adequately funded to carry out that work. In fact, less than 50 per cent of the costs of enforcing provincial or federal animal cruelty legislation are covered by government funding. The sector as a whole spent $10.8 million per year on enforcement and received only $4.5 million in funding from all levels of government combined. When you consider that seven of our 13 provinces and territories empower humane societies and SPCAs to enforce both federal and provincial animal cruelty law, that is a troubling picture.
When you look at the scope of the work that's accomplished in the face of these financial and logistical obstacles, it's truly amazing.
Broader organizational funding is just as bleak. The sector reported total revenues of $187.8 million in 2014. That same year, municipal governments contributed a total of $25.6 million, provinces and territories committed $12.9 million and the federal government contributed just $271,000 (the latter is roughly 0.1 per cent of overall organizational spending for Canada's humane societies and SPCAs). Yet our sector is still expected to stay on top of the avalanche of demand from the community on a shoestring budget.
By contrast, 45 per cent of the total sector revenue comes directly from donations, and 85 per cent of that is from individual donors. What that means is that the responsibility of protecting animals in Canadian society is falling mainly to individual donors and the charities they support.
Animals need our protection, and they are worthy of it. The 2,000 staff and 26,000 volunteers who work in Canada's SPCAs and humane societies know this well and take on that difficult, heart-breaking work every day of the year.
The demonstrated link between violence against animals and violence against people provides further motivation to address the state of animal protection in Canada. Over the last few decades, this correlation has come to be known as The Violence Link, and the research on it is helping us to understand just how reliably animal abuse can predict future violence against human beings.
There are many good reasons to step up our societal response to animal cruelty and neglect, and the majority of Canadians want to see our federal government take a stand on this issue. Stepping up starts with better laws and adequate governmental funding for humane societies and SPCAs.
In order to effectively protect animals and our larger communities, we need three things: an engaged government, a committed public and a well-funded sector. It is clear that the public is committed, but the other two pieces of the puzzle are up to our elected representatives. All levels of government must commit to supporting our sector financially and legislatively as we work to improve the lives of the most neglected and abused animals in Canada.
To get a free copy of the CFHS report Humane Societies and SPCAs in Canada: A comprehensive look at the sector, send an email to info@cfhs.ca. It is available in French and English.
Follow HuffPost Canada Blogs on Facebook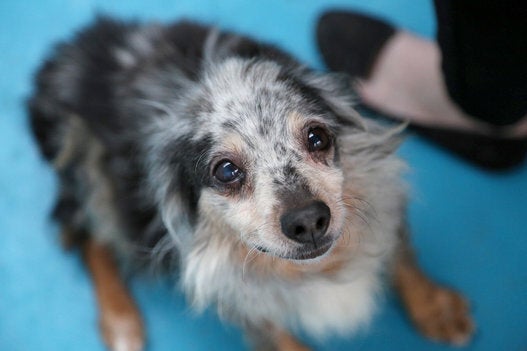 Animal Cruelty Cases In B.C.