Toronto's been getting a lot of love this year. Lonely Planet named it one of the best cities to visit in 2015, and now the city is ready to show the world what it has to offer when it hosts the Pan Am and Parapan American Games in July. With so many summer things to do in Toronto, it's no surprise that locals are calling it the best summer ever!
May Events
Canadian Music Week: Recognized as one of the premiere events in North America, Canadian Music Week celebrates music, film, and comedy. With 1000 artists, 60 venues, six days of stand-up comedy, and a wide variety of movies celebrating music; CMW has something for everyone.
Victoria Day Fireworks: The annual Victoria Day Fireworks display takes places at Ashbridge's Bay. This free event has more than 2,000 fireworks blasting off so arrive well before the 10 p.m. showtime. Canada's Wonderland also does a fireworks show but you'll have to pay the price of admission.
Doors Open Toronto: One of the most popular summer things to do in Toronto, Doors Open invites the public to take a look behind the scenes at 150 different locations across Toronto. In celebration of the Pan Am Games, some of the venues will be open for a sneak peak.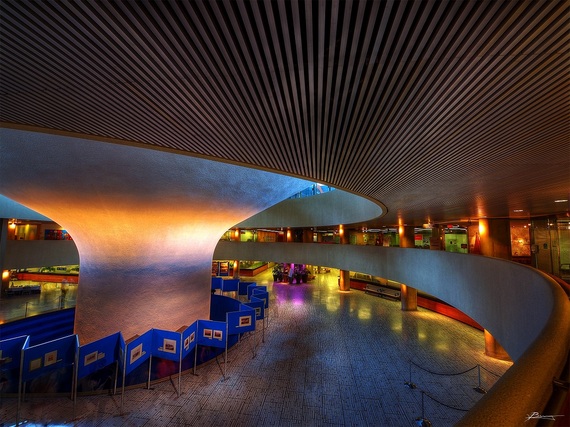 Paul Bica / Flickr
June Events
TD Toronto Jazz Festival: Known as one of the best jazz festivals in North America, the TD Toronto Jazz Festival features 1,500 musicians performing over 10 days. During the festival, Nathan Phillips Square serves as the heart of the festival with their 1,200 seat stage. Overall expect up to 40 venues, with many of them being free.
Pride Toronto: It may be hard to match the scale of WorldPride 2014, but the excitement for Pride Week will always be high. Billed as one of the best summer things to do in Toronto and one of the largest Pride celebrations in the world; the fabulous pride festival attracts more than one million people who aren't afraid to have some fun.
Honda Indy Toronto: Adrenaline junkies look forward to this event every year. Taking place on the streets around Exhibition Place, The Honda Indy has become a week-long festival with races on the weekend. Besides the race, expect live entertainment and interactive activities.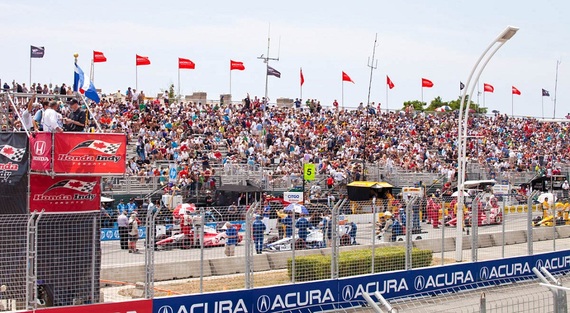 Insert Magazine / Flickr
July Events:
Pan Am Games: The event that Toronto and the world has eagerly awaiting, the Pan American Games is the third largest international multi-sport games in the world. The majority of tickets are under $45, and for those under the age of 16 or over the age 65; tickets are half-price.
Toronto's Festival of Beer: Taking place at Exhibition Place, Toronto's Festival of Beer will feature more than 300 brands over the weekend. Easily the largest beer event in the province, expect cooking demos, and musical performances to keep you entertained. This is a strict 19+ event, no pets either.
Toronto Fringe Festival: Unofficially kicking off the summer, the Toronto Fringe Festival is the city's largest theatre and performance festival. The festival focuses on amateur and emerging artists who are chosen through a lottery system, as opposed to a panel of judges. Expect some special events including underground dance parties.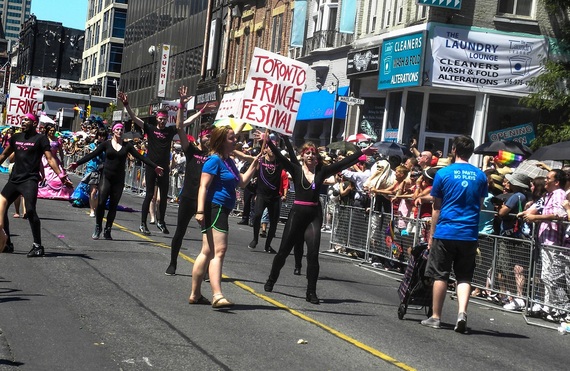 Lisa5588 / Flickr
August Events
ScotiaBank Caribbean Carnival: Still often referred to as Caribana, the ScotiaBank Caribbean Carnival is a cultural explosion of music, cuisine, and art. The grand parade takes place on August 1st, but official events start as early as July 7th and ends with Drake's OVO festival.
Rogers Cup: One of the best summer things to do in Toronto is for sports fans; the Rogers Cup. Toronto will be showcasing the women's tournament this year which is classified as a Premier 5 event on the WTA schedule so look out for some big names including: Bouchard, Williams, and Sharapova.
Canadian National Exhibition: Closing out the summer is the Canadian National Exhibition, a popular attraction for locals and tourists of all ages. With midway rides, new foods, games, shopping, performances, shows and so much more, it's no surprise that so many of us have such great memories of The Ex.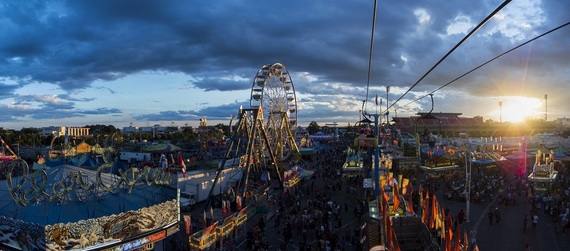 Ngoc Phan / Flickr
Ongoing Events
Royal Ontario Museum:Pompeii: In the shadow of the volcano is the newest exhibit at the ROM. Find out what happened to the ancient city 2,000 years ago and why it was engulfed in a rain of hot ash. Over 200 objects will be on display, showcasing the daily lives of the citizens of Pompeii.
Ontario Science Centre: The Onatrio Science Centre has hundreds of exhibits and this summer the popular show Mythbusters comes to life with their Explosive Exhibition. Uncover truths, watch live demonstrations, and find out how the Mythbusters put their show together.
Toronto Zoo: Popular polar bear Humphrey may have left but there's still 5,000 animals that calls the Toronto Zoo home. The new giraffe house has just opened which lets visitors get much closer to these beautiful creatures. Don't forget that giant pandas Er Shun and Da Mao are here only 2018. so don't delay your visit too long.
Final word:
Best summer ever in Toronto? With new and annual events taking place, as well attractions offering something for everyone, now is definitely the time to come check out The Big Smoke. For a full list of events, check out the official website of Tourism Toronto.
You Might Also Like
How Much Does It Cost To Go To Japan?
How To Stay In Touch While Abroad
For more budget travel stories from Barry, check out his blog at Moneywehave.com.
ALSO ON HUFFPOST:
New Toronto Restaurants 2015