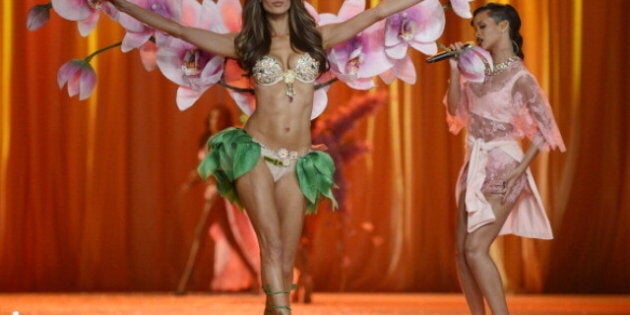 The holiday season is upon us, and what holiday would be complete without the annual Victoria's Secret Fashion Show to entice men to buy lingerie to put under the tree for their lucky lady.
I'll be honest, I caught a glimpse of the show. Then curiosity got the better of me, so taking a cue from the suggestion to use the shows hashtag (#VSFashionShow) I turned to social media to gauge the pulse of the chatter.


While some comments were entertaining and reflective of my own harmless thoughts, the general theme seemed to suggest women everywhere were eating their feelings and feeling negatively about themselves while watching.
There were regrets of dinner choices that day. Promises to hit gym religiously in the morning. Few and far between were the positive comments from female viewers about their own body or the empowerment they felt as they watched the 6 foot+ models walk the stage. While I understood the appeal of the annual show, it pained me to think of the negative thoughts it provoked in its female viewership.
Which led to me think, would we as women feel more empowered and positive about our own body image if the models varied in sizes? And I'm not referring to a size 0 to size 4. What if the famous Angels featured a tall, curvy beauty like Robyn Lawley or Whitney Thompson? What kind of positive affect would it have on female viewers?
I'd argue a substantial one.
The marketers behind the show are firm on their beliefs that their lingerie is created to help women feel sensual and embrace their sexuality -- it's not aimed at the men at all. It's aimed at the women. Which is the root of my confusion. Where are the fabulous women of every size representing all women? A size 16 woman has the right to feel just as sensual in lingerie as a size 2.
Men are already quick to admit that skinny isn't always their preferred body type and that curves are not only a good thing -- they're a great thing. Women, unfortunately, are still prone to think otherwise when viewing women much smaller than themselves. The tables seem to turn, however, when we see a woman similar to us in size looking confident and great.
Recently, a friend of mine mentioned that she caught an episode of a popular sitcom and noticed one of the beautiful female leads seemed a bit heavier than she remembered. Instead of being quick to judge -- she actually felt better about herself as she noticed the various areas in which they were similar (wider legs, thicker arms, etc.) It was never about criticizing the actress but more about thinking, "hmmm -- she's gorgeous, guys everywhere love her and she's my size." She immediately felt better about herself and a renewed sense of confidence.
While it's impossible for women to avoid being around others who are smaller, taller, bigger busted or any other body aspect we tend to admire and want, the increase of plus size models in clothing advertisements and on TV is a large step in the right direction to renewing a sense of pride in our bodies; regardless of whether we're slim or full-figured. It's about being inspired by others to feel beautiful ourselves -- inside and out.
Women need to see more women like themselves. The average weight of an American woman is 164.7lbs. To put things into perspective, the average weight of a Victoria's Secret model is 110 lbs. Yet women will focus on the idea that they need to equal a weight that's anything but average instead of being happy with their own weight, which is realistically much closer to what statistics and our culture declares normal.
It was this notion that made the creation of BeauCoo so important. Women inspiring other women -- of all sizes -- and reminding each other that beauty does not lie in a size 0 nor is it restricted to a weight category or shape. Women need to actively see other women their size looking flawless and sexy. It not only helps remind us that we look great, it empowers us to continue to believe in ourselves when these reminders aren't near.
Believe in yourself and own it with BeauCoo. Our community features women of all sizes inspiring others every day to look great and feel even greater. Sign-up today!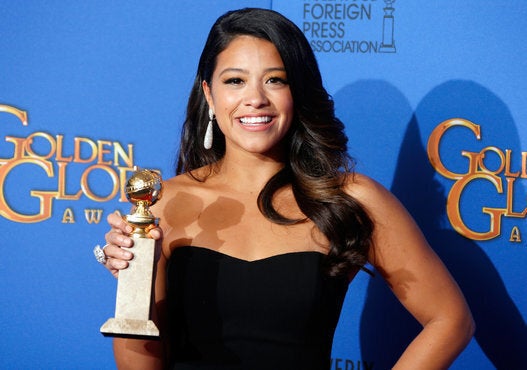 Meet Our Body Image Heroes