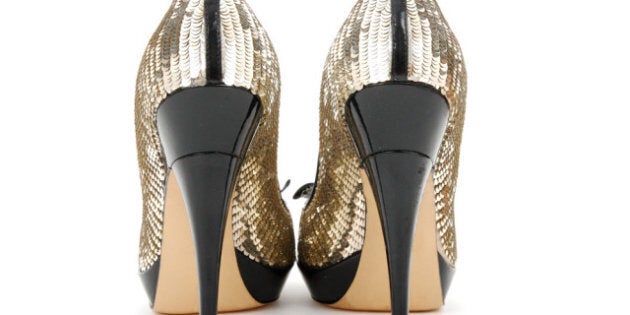 Champagne. Mistletoe. Confetti. Noise makers.
Ladies, New Year's Eve will be here faster than the ball drops at Times Square. If you haven't found the perfect dress for wherever this NYE takes you -- don't despair!
Here are a few NYE Dress styles we love this year!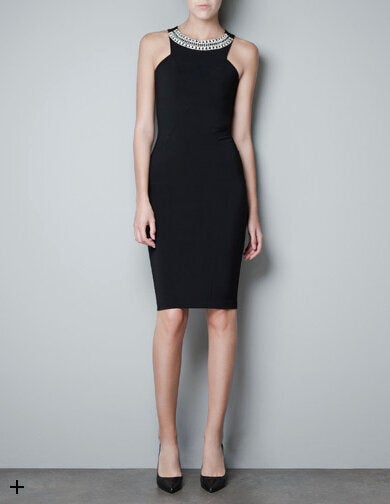 Five NYE Dress Styles We Love
Little Black Dress (obviously!)
This is a given. We've said it before and we'll say it again (and again, and again if necessary!) The little black dress is perfect for any event. New Year's Eve is no exception.
Do your plans entail a night on the town at a club or a cocktail party? We recommend a cocktail style, short, little black dress. Favourites this year included plunging necklines for the brave to Audrey Hepburn inspired high necklines like the Fantasy Neck Dress by Zara.
The Fancy Neck Dress is available now at Zara
Headed to a black tie event? Opt for a longer, classier black dress. A lower cut will draw attention to your neckline and give your figure an elongated appearance. Pair with an updo and drop earrings for a polished, classic piece.
This year, warm pinks and champagne colours are in! It's romantic. It's feminine. It's anything but the dark colours usually associated with winter. If you're looking to get away from holiday reds or want to try something different than the usual little black dress - opt for a pastel cocktail dress paired with nude pumps to give the appearance of longer legs. We love the Arabelle dress in silk chiffon by J.Crew.
Hollywood has always been associated with being glamorous and fabulous. It should come as no surprise that old Hollywood style is making a comeback this year for holiday dresses. Classic style dresses (we love a modern flapper dress) paired with large jewelry (pearls and faux-diamonds) complete the look and go exceptionally well if you're going to a New Year's Eve theme party from the roaring twenties or classic 1940's. We especially love the Pisarro Nights Sequin Silk Chiffon dress by Pisarro Nights at Nordstrom.
Sequins & Metallic NYE Dresses
Sequins just scream party and party is the universal theme for New Year's Eve. This year, short sequined dresses with long sleeves are very in-style and a guaranteed head turner. Similarly, metallics (silver or bronze coloured dresses) look great with a pair of black heels and a leather clutch - giving off a sexy vixen look that's sure to draw attention to you at midnight. Our favourite? The Morris Sequined dress by BCBG.
Let's Take This NYE Party Outdoors
Headed to a New Year's Eve party that may involve some time spent outside on a patio or outdoors watching fireworks? Contrary to popular belief - this doesn't mean you need to drag out the long johns and parka. Choose a sexy wrap dress with long sleeves (to add a little extra warmth) like this Side Tie Jersey dress by Ann Taylor and pair with a festive peacoat or winter trench.
Are you hardly a dress wearer? Can't bare the thought of buying a dress for one night of the year? Then why not rent a dress? The team at Rent frock Repeat are ready to help! Register online, enter your sizing deets and begin browsing a wide selection of dresses to choose from without ever leaving your house! Once you've found the perfect frock to rent, pay a small price (it's a fraction of the retail value of the dress) and be sent your perfect dress in your size AND a back-up size just in case! The result? The perfect party dress for the perfect night.
Curious what other fabulous ladies your size are finding this year for their NYE dress? Sign up for BeauCoo today and be inspired!