Getty Images
We've all heard the tips:
Wear high heels to make you stand taller.
Choose pointy-toed shoes to elongate your leg.
Rocking vertical stripes will give you the illusion of height.
Flip through any fashion magazine, or tune into any makeover show and you will hear advice on how to make yourself look taller. But the ladies at Beaucoo want to know -- when the heck did short stop being something to celebrate?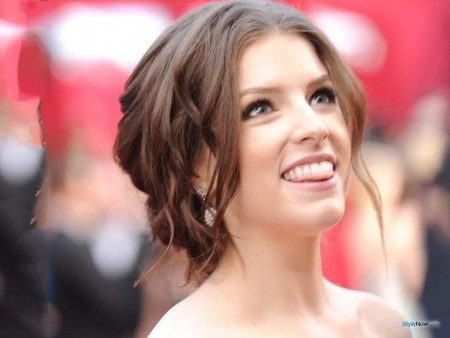 Image Courtesy of StyleNow.Info
Where Are All The Short Models?
In 2012, we saw some beautiful, curvaceous women rock runways around the world. We celebrated their beauty, cheered them on and counted another victory for the #BoPo movement.
But we couldn't help but notice that the fashion world still wasn't celebrating our petite sisters. From fashion week to the red carpet, there was a distinct lack of women under 5'4".
And we have a problem with that. Because we know that when we don't see ourselves reflected in mainstream images of beauty, our way of thinking can become warped, and we can actually start to believe that we aren't as beautiful or valuable as the models in magazines.
Petite Power
As a society, we've got a bad habit. Some people have a tendency to associate being tall with power and being petite with vulnerability. (Clearly these folks have never met the petite dynamos in my life. Seriously, don't mess with these women!)
"Though she be but little, she is fierce."

- William Shakespeare
It's high time that we take a step back and remember that power and strength have nothing to do with a measurement, and everything to do with who you are as a person. Whether you measure in at 4'10" or 5'8", it is your unique skills and abilities that make you powerful, not your stature.
When we make the choice to stop fighting our size, and embrace our own unique brand of beauty, we reclaim our power and we show the world that beauty comes in all shapes and sizes.
Express Yourself
Your style is the outward expression of your personality and inner beauty, and should never be limited by artificial standards. Don't deprive the world of the wonderful uniqueness that is you!
So, if you want to wear flats because (honestly) they are way more comfy than high heels? Rock 'em.
If you want to wear horizontal stripes because that nautical look is perfect for spring? Get it, girl!
And if you want to wear cropped pants to go with that fabulous striped shirt? More power to ya.
Because what really counts is wearing what makes you feel beautiful, no matter what the style 'experts' say. And that, my friends, is the true meaning of #BoPo.
Want more #BoPo? We've just launched our web platform which means BeauCoo is now available to any woman! Sign up today and experience it for yourself at BeauCoo.com!
Short Celebrity Style (PHOTOS)