 Whether your local groundhog saw his shadow or not, can we really trust those little furry things with our winter fashion choices?
Whether he brought good news or bad, as February begins for those in colder climates, the truth is bitter cold -- winter has a ways to go yet! Some of you may be enjoying this knowledge by hitting the slopes and rocking out as a ski bunny -- the BeauCoo bunnies approve! Others may be getting out of dodge and heading South to the land of palm trees!
But regardless of your winter plans or how much you love snow, for some, the winter blues are inevitable! So how do you begin to beat them?
While you could easily go back to sleep like Punxsutawney Phil -- we think it would be a quite a bit more fun to indulge in some new winter accessories!
Cold climate or not, here are the top five accessories every fashionista should have on her this winter!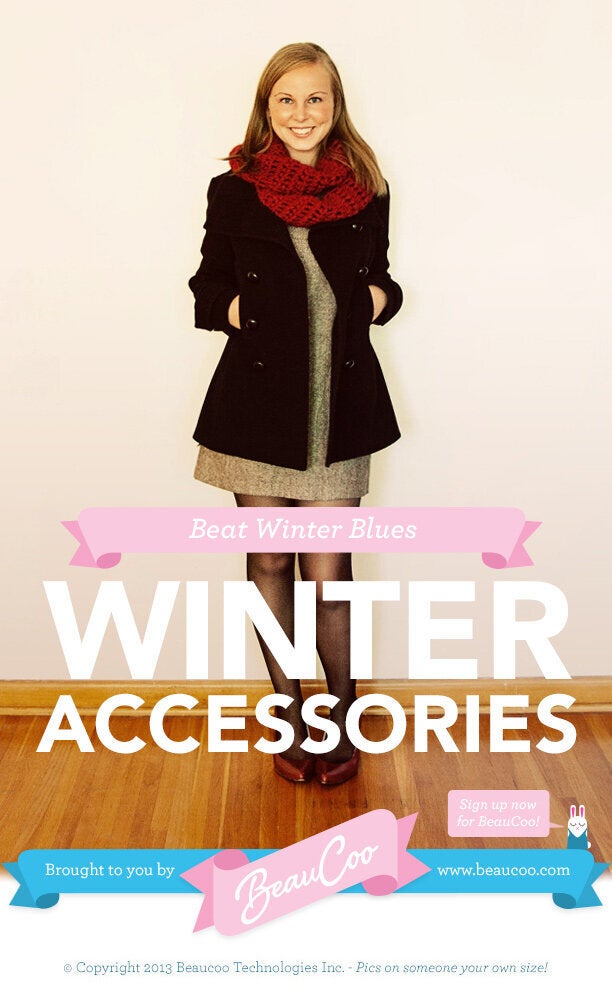 Whether you live in Southern California or Northern Canada, you can always rock a great beanie in the winter months. If you're feeling creative, you can make one at home! If DIY isn't your thing, hit up your local American Eagle or H&M to find one or two or three! That's right -- not only do we love a good beanie! We love options! While a neutral colour such as grey or black may seem appropriate on a gloomy winter day, you may decide to switch things up and sport a coloured beanie on another day! Want even more fun? Find a bedazzled beanie (you can easily make one yourself -- no knitting required!) or show off one with a knitted flower or bow!
While we're a huge fan of the pashmina or silk scarf at BeauCoo, we know they're not always the warmest choice in the winter months, (especially a silk scarf) which is why we love a great cashmere or flannel plaid scarf! The larger the better! Whether yours is from Burberry or the Gap, these trendy scarves will look great with your peacoat and boots or paired with jeans, a denim shirt and flats. And the best part about any scarf? With dozens of ways to tie them -- you can always switch it up!
While texting gloves are all the rage -- if you've ever tried to actually text in them, you may have realized it can still be slightly problematic! If you're not facing Antarctic temperatures, the solution lay in fingerless gloves! Not only do these work in the winter months in warmer climates -- they can be great up north if mittens or regular gloves seem to be getting in the way! For added fun? Try bright colours or match your gloves with your chosen beanies! Still looking for added warmth? Bring along a pair of mittens to wear over top if the temperature drops!
Not just for private school girls on Gossip Girl -- knee socks (and especially wool knee socks) are not only a great choice in the winter -- they can make a huge fashion statement too! Whether you wear them alone with a skirt or shorts (for those in warmer climates, of course!) or you pair them with tights (brownie points if you add them to coloured tights!) a great pair of knee socks will keep your legs warm, your toes toasty and have everyone coveting your style!
5) The Perfect Winter Bag
If you haven't already converted -- there's no better time than now to splurge on a new winter bag to get you through the next few months until warmer temperatures arrive! While a wide range of colours are in -- brown and black leathers to reds and greens that pop -- one thing's for sure: Big is in! After all, you need somewhere to stash that cute beanie, the oversized plaid scarf and those fingerless gloves once you get inside! Oh and don't forget everything else that would normally go into your purse!
What are your essential winter accessories? Anything you can't live without? Snap a photo and share it with us on BeauCoo! Need help picking out a beanie, new scarf or bag? Download our mobile app today and bring us along on your shopping trip!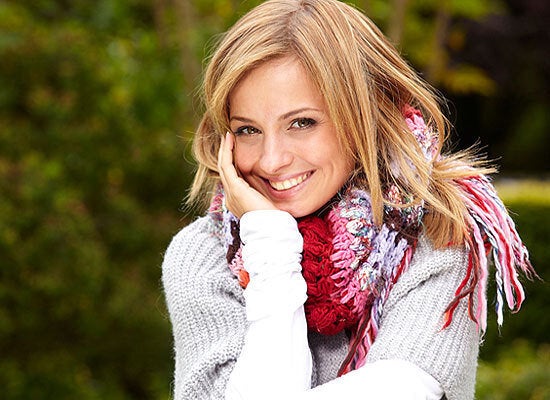 Winter Fashion Tips From Dawn Del Russo