When we talk about abusive relationships, the focus is often on physical violence between heterosexual partners.
This is somewhat understandable. Physical violence is the form of abuse that leaves marks and takes lives. Women make up the overwhelming majority of domestic violence victims, and men are responsible for 89 per cent of intimate partner homicides. We're more likely to be killed by a male intimate partner than by any other group.
When we center domestic violence in this context, however, we ignore the myriad of other ways abuse occurs, its prevalence in same-sex partnerships and the fact that it goes underreported when the victim is male, or a member of the LGBT community.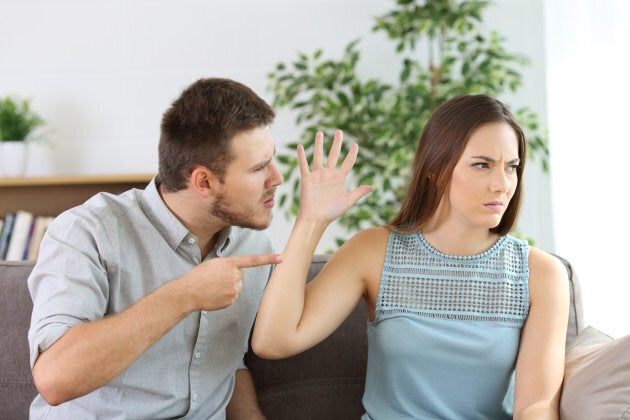 Abuse also manifests as: one partner withholding the other's access to financial resources; isolating them socially; ignoring their sexual boundaries; restricting their access to social networking websites; setting unreasonable boundaries for who they can be friends with; stalking them. These behaviors are equally as harmful, but get labeled as "warning signs" rather than their own distinctly violent experiences.
Abuse prevents victims from being independent from their partners, having their own interests and enjoying things that are important to them. As a result, domestic violence robs victims of their self-esteem, and pushes them to withdraw in other areas of their life. It's therefore important to define abuse in terms of this power imbalance, and the victim's lack of control, rather than by how much physical force the abuser exerts, especially considering abuse rarely begins with physical force.
Unfortunately, we've normalized a lot of abusive behaviors by viewing them humorously. Back in September, Ian Somerhalder joked about throwing away Nikki Reed's birth control when she was unsure about getting pregnant. This is a form of reproductive abuse that isn't actually funny.
Reed addressed the joke by affirming that pregnancy had, in fact, been a mutual decision for them, but reproductive abuse is serious enough to be left out of pregnancy humour. It is especially prevalent in a culture that actively uses legislation to control women's bodies.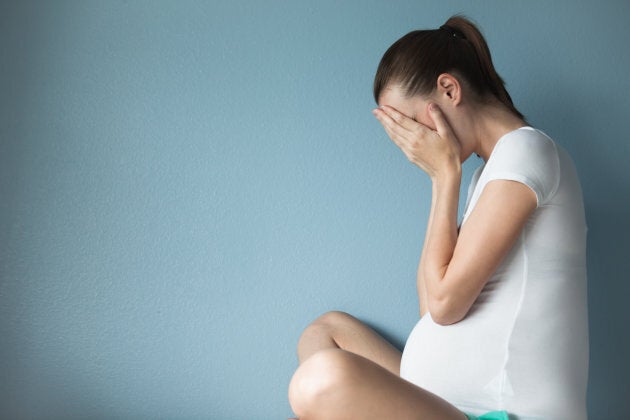 Some examples include physically abusing a woman who doesn't agree to pregnancy, tampering with her birth control, removing the condom during sex without the woman's consent (read: rape) or coercing her into pregnancy. Forcing or coercing a woman into getting an abortion is also an aspect of reproductive abuse. The Nationpublished one woman's account of reproductive abuse on both sides: her partner hid her birth control pills and when she inevitably got pregnant, he beat her to convince her to get an abortion.
Reproductive abuse isn't the only form of abuse that gets viewed innocuously; we've even transformed harassment and verbal abuse into a form of flattery. When Chris Brown was stalking Karrueche Tran for the millionth time, people claimed she must have "good p*ssy" if he was acting so irrationally.
I can't even fathom rhetoric like this, because it holds victims responsible for their own abuse but acts like it's a compliment. It forgets that love, in reality, isn't possessive or terrifying.
And while all of these behaviors take place across the full spectrum of romantic relationships, abuse is often represented as a heterosexual issue. This is unequivocally false: studies show that the lifetime prevalence of rape, physical violence or stalking by an intimate partner is highest for lesbian and bisexual women, and bisexual men. Women, although never categorized as such, can be abusers. Men, although never categorized as such, can be victims. When we pretend otherwise, we make these outlying instances of abuse seem rare and unbelievable.
Physical violence between heterosexual partners is a very prevalent form of abuse, but there are other categories for abuse and communities affected. We have to make sure we aren't leaving that out if we're going to accurately address the issue.