To say we live in a culture obsessed with sexualization and the sensationalization thereof is an understatement. And in this profoundly distracted spirit of sensationalization, patriarchal culture in general, and mainstream porn culture in particular, is obsessed with the act of penetration.
Don't get me wrong. I'm a huge fan of penetration in its many forms. But penetration without all the rest of it can suck (no pun intended). And if penetration is always the main event in your sexual relationship(s), chances are there's room for improvement.
Then there's the fact that only 18 per cent of women are consistently orgasmic from vaginal penetration alone, or that erectile problems among men — increasingly even those under 40 —have increased a lot. Also, many medical conditions can make intercourse difficult or even impossible.
Let's face it, we live in a toxic world with many ills, but I'm of the opinion that great sex, which may or may not include penetration, is one way of balancing the scales a little in our favour. With this in mind, here are 10 ways to have mind-blowing sex without penetration.
Dry humping/grinding
With or without clothes, baby. If you've never engaged in kissing, heavy petting, necking and groping for the better part of three hours while grinding your jean-clad pelvic region into another's, you haven't really lived. No better way to build desire, unbearably.
I'm of the belief that we should enjoy, not avoid, this type of unbearability. Many people can even get off simply by rubbing themselves on a partner's leg in this way. Add another layer: pretend your parents are in the next room and you're breaking the rules.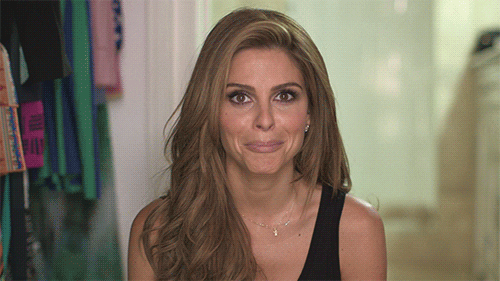 Mutual masturbation
If you've never masturbated in front of someone before, you may be missing out on a seriously steamy psychological act of togetherness. If you and your partner can masturbate at the same time, while watching each other, and even come that way, well, that's pretty incredible. If your love is long distance, you might try this via Skype too.
Massage
Not enough can really be said about the relaxing powers of massage, and the extent to which relaxation itself can make a difference in the kind of sex you're having. You can take turns massaging each other, or switch it up. Massage makes great foreplay, and also happens to be an incredible way of fostering intimacy.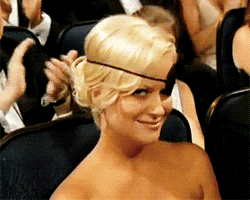 Oral fixation
I don't know about you, but I'm among the fixated. Ask your partner to kiss, lick, nibble or even bite their way around you. No penetration. They can focus on your vagina, of course, but not just your clit.
The perineum (area between your vulva and anus) is often neglected and yet so much pleasure is located there. Have them take it even further and work their way around your whole body. And you can return the favour, as men's more subtle erogenous zones are often ignored too.
Tantra
Tantric sex is all about creating an intense, focused and intimate moment. During the practice, you breathe together, meditate together and stay present with any sensations that come up. These sensations can come from any type of stimulation, from massage to oral sex, to no touching at all, but simple, synchronized breathing. Tantra can absolutely strengthen and intensify sexual, emotional and spiritual connections.
Hands-on
Instead of masturbating for each other, use your hands to stimulate each other — simultaneously, or one at a time. This doesn't have to be limited to the genital region, but can involve giving or receiving a loving total body stroke-down: nothing like having your face, neck, breasts, stomach, thighs and even the soles of your feet grazed by your partner's fingertips to activate the fire within!
Non-penetrative toys
Vibrators work wonders for many women, so get your partner to work the wonder on you. You may use toys alone, but having someone else use one on you is a great way to establish trust and promote effective communication.
Try a Tenga egg — a soft, stretchy, hollow oval with a hole at its base. You pour a little lube into the hole, pop it over a guy's cock, and use it to give him an incredible handjob. Or get your partner to try flipping one inside out over their fingers, and use it to stroke your clit and labia, again, with plentiful lube.
Making out
It makes me sad that simple making out so often gets shunned in favour of immediate gratification. I once had a boyfriend who refused to make out without having sex because he found it "frustrating." Well, I just found it to be sad, and the opposite of sensual in every way. Not convinced? According to research, kissing is heart healthy, mood boosting and even helps prevent cavities.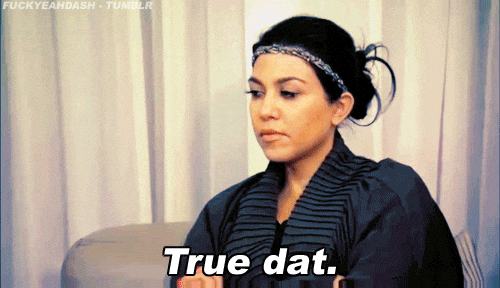 Breast and nipple play
Some people can achieve orgasm through nipple and breast stimulation alone. You or your partner can stimulate the nipples and breasts with your mouth and hands, nipple clamps or other toys, depending on your mood or kinkiness level. All it takes is patience, devotion and mutual excitement. Makes great foreplay, but stands on its own too!
Kunyaza
"Kunyaza," which means "to make squirt," has been practiced for hundreds of years between hetero couples in central Africa, according to owner of the Whores of Yore sexual history hub, Dr. Kate Lister.
"During kunyaza, the man rhythmically and firmly strikes the clitoral glands with his erect penis," she says. "As the woman becomes more aroused and the vulva starts to swell, he rubs his penis from the top to the bottom of the vulva, then left to right, and then in a zigzagging motion—always returning to strike the clitoris after each rotation. Finally, as the woman is brought close to orgasm, he simultaneously stimulates the whole vulvar area using long strokes...but never penetrating."
More from Bellesa:
No matter what flavour of hot-as-sin non-penetrative sex you choose, I'm rooting hard for your torrid sexual emancipation. One love, babes.
NSFW: This article was originally published on Bellesa.co, the premier destination for sex toys for women.
Have you been affected personally by this or another issue? Share your story on HuffPost Canada blogs. We feature the best of Canadian opinion and perspectives. Find out how to contribute here.
Also on HuffPost: