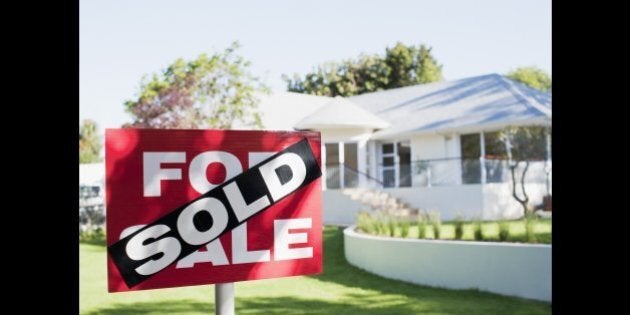 Earlier this year a Vancouver-based Twitter campaign with the hashtag #DontHave1Million garnered significant media attention, raising awareness of the affordable housing crisis in that city. Politicians keen on capitalizing on this fundamental concern among young voters have conceived programs to assist this disenfranchised group. Stephen Harper has promised that if re-elected he would increase the maximum amount that first-time home buyers can withdraw from their RRSPs to purchase a home under the Home Buyers' Plan from $25,000 to $35,000 -- and he's far from the only politician looking to leverage the issue.
Some believe that programs like this create too much demand and drive prices up in an already overheated market. I'm not sure you can describe Canadian housing as overheated, as three of the 11 major metro areas in this country experienced annual resale house price declines in July, while four others were growing by less than 2 per cent according to Teranet.
Contrarians have also complained that we shouldn't promote homeownership so much, that the share of Canadians that own their home is approaching the U.S. rate at which their market crashed. We seem to ignore the 30 other countries around the world that have higher homeownership rates than Canada. Pushing homeownership on people that cannot afford to own is misguided, but at a 68 per cent homeownership rate, we are below Sweden (70 per cent), Finland (74 per cent) and Norway (84 per cent) -- all countries that have experienced consistent yet modest price growth in their housing markets, just like we have.
I understand the critique of "over-promoting" home ownership, but how else do we address affordability without helping buyers on the margin? If there are prospective purchasers we should be helping, it is definitely this group of judicious savers. Critics need to bring real solutions to the table.
The real estate industry shares homebuyers' concerns over affordability. Every six months I put together a housing research report entitled The Market Manuscript. For this latest report, which is scheduled for release in September, I polled Canadian residential builders and developers, asking them what they felt posed the greatest risk to the health of the domestic housing market. Just under 42 per cent of respondents were worried about future increases in interest rates, while 29 per cent felt eroding affordability was their biggest concern. These risks are connected and are frequently cited when discussing Canada's economic vulnerabilities.
I believe the main culprit for high housing prices in Toronto and Vancouver is an imbalance of supply and demand in their low-rise housing markets. Strong population growth and a high desire among residents to own a 'piece of dirt' will continue to inflate the ground-related housing markets. In Toronto, the introduction of the Greenbelt, NIMBY activism, the locked lands situation (landowners that keep property vacant to take advantage of future price appreciation), only exacerbate the situation.
There are several proposed solutions to the problem: an increase in interest rates, a ban on foreign buyers, elimination of government programs, reduction of the Greenbelt, easing of zoning restrictions, or additional taxes levied on vacant lands. These will help some residents of the GTA at the expense of others. I'm not sure any of these will solve the affordability problem, but we need answers, and we need them now.
My suggestion to people concerned about housing in Toronto and Vancouver is to stop looking for a scapegoat, stop searching for someone to blame, and start coming up with real, workable plans. The first step is to accept that high housing prices are justified based on supply and demand and devise a workable strategy that can either increase supply or reduce demand based on current market conditions.
Be part of the solution, not the problem.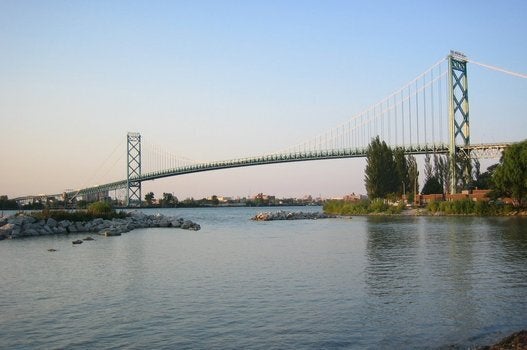 Canada's Most, Least Affordable Housing (2014)