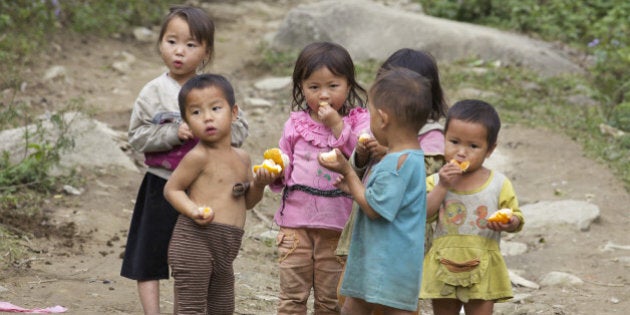 This piece is co-authored by Anna Klimbovskaia, Bessma Momani and Jonathan Diab
The World Bank's ambitious goal to end poverty by 2030 requires large transformations in the global political economy so everyone has a chance for a better life. But high ambitions to conquer poverty, requires big cheques. According to World Bank President, Jim Kim, defeating poverty requires a surmounting push from $131 billion dedicated to development, to a trillion dollars.
What better way to strategize in finding the required financing, than to assemble a distinguished panel at the IMF and World Bank Spring Meetings. So distinguished was the panel invited to the Spring Meetings, that President Kim quipped that "Obama and the Pope didn't make the cut." Listening to these panelists discuss this pressing global issue was revealing and informative.
The optimism and hope that leaders could end poverty by 2030 filled the thoughts of all panelists, with Netherlands Minister of Trade, Lilianne Ploumen noting, "if we can't do it, who can." But the challenges are large. To reach $1 trillion requires an enhanced financial framework, said Ban Ki-Moon, UN Secretary General. A financial framework must include Official Development Assistance (ODA) that flows efficiently, increased private investment that can be generated and more government revenues that are allocated to combating poverty.
In addition to government and international organizations' members of the panelists, the private sector members of the panel provided insight on the challenges to be faced in raising enough capital for combating poverty.The private sector panelists agreed that there was a need for a more balanced tax system, however they noted that the tax system still needed to be devised in a manner that attracts investors and capital. John Rice, President of General Electric, optimistically added that the private sector is often willing to do things different than they had in the past but stressed that the private sector will not invest at less a rate less than the cost of capital.
The atmosphere of panelists' consensus came to a halt as Nigerian Finance Minister Ngozi Okonjo-Iweala called out the elephant in the room: illicit finance and tax evasion. Okonjo-Iweala said "we are being too polite" and called out the private sector's practice of exploiting tax loopholes or in sectors where energy and mining contracts robs developing countries, like Nigeria, of their wealth. Okonjo-Iweala turned to the private sector panelists and proposed a partnership to receive technical assistance and allow for a fairer share of revenues.
Receiving ODA is important, however when developing countries lose double the amount of money received to illicit finance, then development finance becomes meaningless. Tackling illicit finance is a political and governance challenge. Hence, a major pillar in the discussion of development finance at the Spring Meetings was putting politics back into the discussion. Money can be accumulated, but what is missing is political leadership. Justin Forsyth, Chief Executive of Save the Children, claimed "the key ingredient to development finance is leadership." Political leaders need to come to the table, look at development as a win-win situation, and reach an agreement to finally act.
We can only hope the optimism felt at the IMF and World Bank Spring Meetings holds true in practice, and we reach the World Bank's $1 trillion goal by Addis Ababa in July and end poverty by 2030.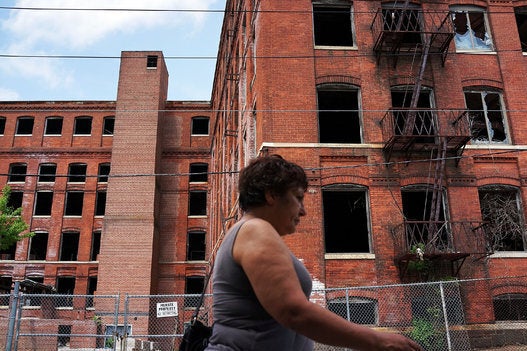 10 States Where Poverty Is Worse Than You Think