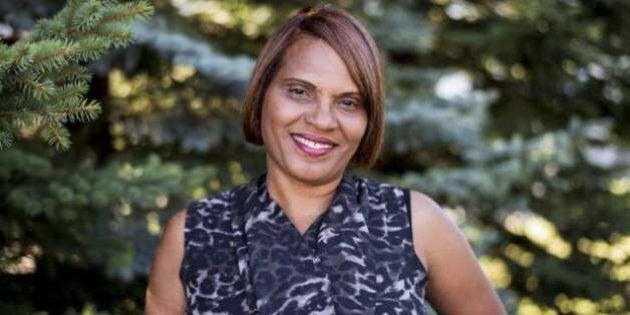 As a parent, you don't set out to raise a high-performance athlete, you set out to raise a good kid who will mature into an honourable and productive adult. As he was growing up, I didn't really know that my son, Andre De Grasse, would be one of Canada's top track and field athletes on his way to compete at the Rio 2016 Olympic Games!
In just a few weeks, he will step onto the world stage and compete at his first Olympics. The journey hasn't always been pretty, and perfecting his performance on the track has taken a huge amount of training, but seeing it all pay off in Rio will be the ultimate reward.
From a young age, I made sure Andre was always involved in sports - to ensure he was challenged and burning up all his energy! I first recognized his natural speed when he was a young child, running on the soccer field and the basketball court. It wasn't until he won his NCAA titles last spring that it really started to sink in that he could go places with his athletic abilities. He's taken what he's learned from the court to the track and I couldn't be more proud.
Andre is my only child and I have dedicated my life to supporting him as best as I can. Andre and I still talk nearly every day and support each other through all of life's ups and downs. There is a saying in my native country, "No man is an island," meaning, it takes a village to raise a kid. I've been lucky with the support Andre and I have received from everyone around us throughout his life. Working with P&G and Gillette on Andre's road to Rio makes perfect sense to us because it gives Andre a platform to thank everyone who has made his journey possible.
Beverley De Grasse is the mom of Canadian track and field athlete Andre De Grasse. Competing at his first-ever IAAF World Championships in 2015, Andre De Grasse tied for the bronze medal in the 100m, making him Canada's first world medalist in the event since 1999. Andre was also part of the 4x100m relay team that won world bronze. These wins followed his double gold performance at the 2015 Pan Am Games in Toronto, where Andre swept the 100m and 200m events. The Rio 2016 Olympic Games will be Andre's Olympic debut.