NHLI via Getty Images
"There is an African saying, that it takes a village to raise a child. At Romero House, we say that it takes a neighbourhood to welcome a refugee"
- Mary Jo Leddy, founder, Romero House
Uprooted from their lives, sometimes in a violent manner, many refugees find themselves in alien lands with little or no knowledge of the local language or culture and (generally) without friends or family to help a lending hand. Most western governments refer to refugees as "clients" or "customers" when processing their applications. There's little or no recognition of the person behind the paperwork.
That's where Romero House comes in. Located in Canada's commercial capital, this is no ordinary refugee centre. It consists of four houses and a community centre in the west end of Toronto that provide housing, settlement and advocacy services to refugees and their families, as their applications are processed in the Canadian system. What makes this place unlike any other is that the founder, director and a group of volunteers live with the refugees, in the same houses, side by side. No locks are allowed on the doors of individual units within the houses (though there is of course a lock on the front door).
The aim is to foster trust. It creates a sense of community and belonging that was notably absent from the refugees' lives, and importantly, provides a support network as they try to settle into their new lives. Each arriving refugee is paired up with a Canadian companion. This volunteer helps with everyday issues, like catching the subway or buying groceries, and countless other errands.
Romero House's community centre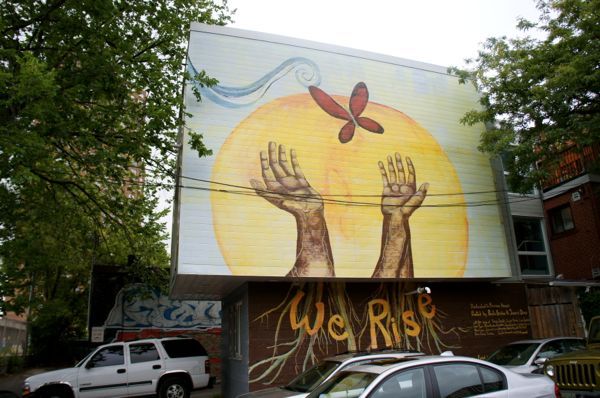 There's a lot to deal with as a refugee in a new country and it can seem daunting: filing for refugee status, seeking out legal advice, enrolling children into school, getting medical attention, learning the local language, finding employment, opening a bank account, registering for social welfare, finding somewhere to live, the list goes on. Now, imagine trying to do all this without any friends to offer you encouragement and advice, and it becomes clear why Romero House plays such an important role in the community.
I sit down with the founder, Mary Jo Leddy, and the director, Sarah Villiger, along with two former residents of Romero House. Back in the 1990's around 80 per cent of homeless people in Toronto were refugees, Mary Jo tells me. So she embarked on a radical social experiment: to establish a centre that treats refugees like brothers and sisters. Romero House is rooted in the Christian tradition. Mary Jo is a writer, activist and theologian. But this centre is by no means exclusively Christian. It respects and welcomes all faiths and communities. Refugees pay rent, but only if they can.
Director Sarah Villiger (left) and one of the summer interns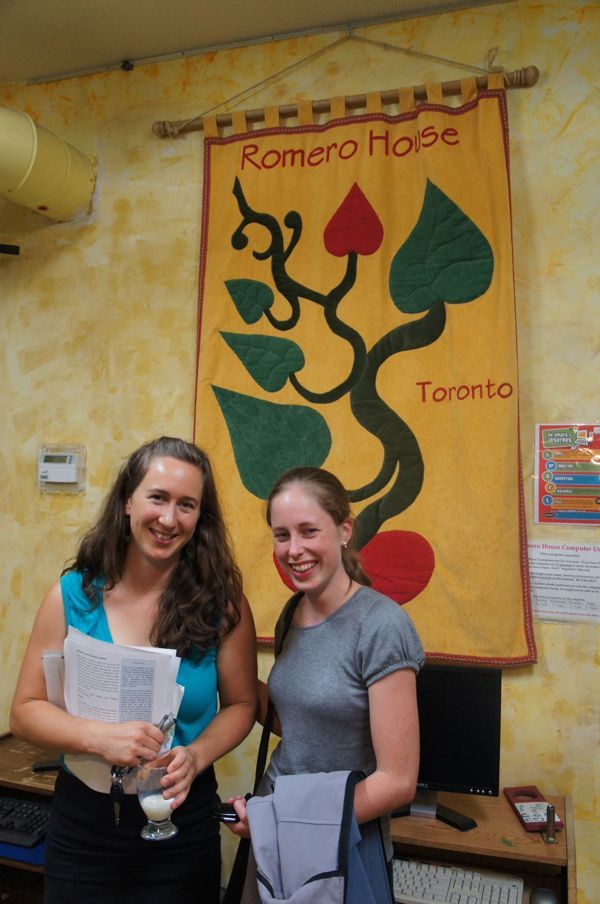 Then I get to talk to "Marco" and his wife. He used to work in the attorney general's office in Mexico as a homicide detective. It was a dangerous job. He and his family would regularly receive death threats. The Mexican authorities tried to protect him, but in the end, he was forced to leave. He left a good salary and fled to Canada, eventually bringing his wife and children over as well. Romero House was there for him and his family during trying times, both emotionally and financially. He's recently been given full residency status in Canada, and can now begin rebuilding his life. But without the support and love offered by Romero House when he needed it most, things might have looked very different.
It's clear to me the people who work here do so because they want to. It most definitely isn't for the money, because there isn't much. It's a labour of love, a sense of responsibility towards newcomers to Canada and a genuine commitment to treating refugees as human beings rather than "clients." Ultimately, how we treat those less fortunate than ourselves, says a lot about who we are.
Dorval is the name of one of the buildings run by Romero House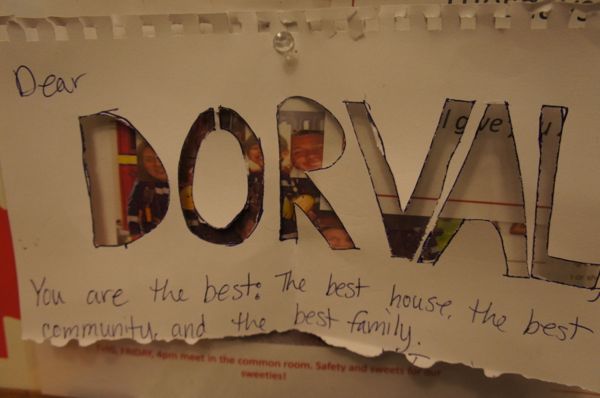 Dorval