Following U.S. President Donald Trump's executive order banning all travellers (including green card and visa holders) from seven "Muslim-majority" countries, decision-makers and organizations from both sides of the border have released statements of solidarity with the Muslim community, condemning this act of blatant racism and Islamophobia.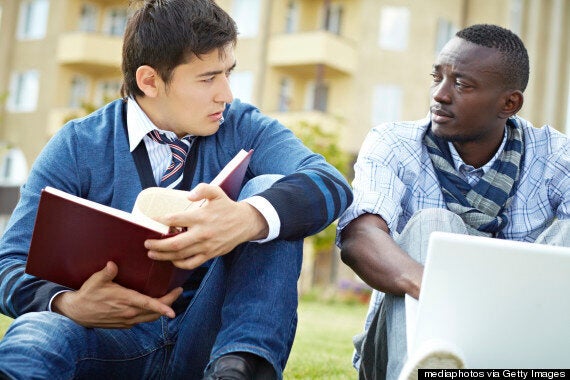 Among these were several Canadian colleges and universities who penned statements touting themselves as welcoming, inclusive and open places that value the contributions of international students. Even Universities Canada issued a rare statement, stating "Canada's universities continue to welcome students, faculty and staff around the world, including those seeking refuge from violence and hardship. They strengthen Canada's university communities, bringing new knowledge, talent and skills to higher education, research and innovation -- to the benefit of all Canadians."
I for one am holding back my applause. For those unfamiliar with Canada's postsecondary education system, this probably sounds like a kind-hearted gesture and contributes to the perception that Canada is a welcoming nation. On the contrary, this is in fact an opportunistic marketing ploy by these institutions to recruit international students as a source of revenue. This is a cash cow scheme that we have witnessed in this country for decades.
In every single province across Canada, it is a condoned practice to charge exorbitant differential tuition fees for international students. On average, international students pay $25,589.00 per year for a general arts degree in Canada; an amount close to four times more than domestic students. In fact, average international tuition fees at Canadian universities are higher than the per capita income of Iran, Iraq, Libya, Somalia, Sudan, Syria and Yemen; the seven countries impacted by the travel ban.
Universities such as Memorial University of Newfoundland and the University of Alberta have announced that they will waive application fees for prospective students from the seven countries listed on Trump's travel ban. We must resist being baited into giving accolades to these institutions. Foregoing a $145 fee is no noble sacrifice when you are poised to earn millions of dollars off the backs of international students by charging them $20,396.20 per year, as is the case for the University of Alberta.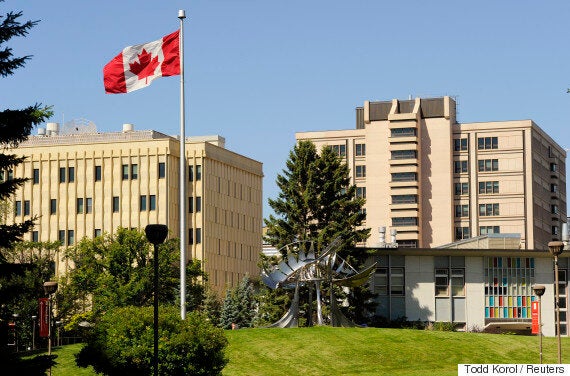 Arguably, the University of Ottawa has gone the farthest to offer support for students impacted by the travel ban. Recognizing tuition fees as a barrier to access, the institution announced their plan to "implement a tuition fee exemption program to allow students to pursue their studies in the fall semester at the same tuition rates as Canadian students." While this announcement is welcome, it would be an injustice for the university to encourage international students to enroll this fall only to turn around and charge these students close to four times as much for the remaining years of their program. If the University of Ottawa is genuine in its support for the students impacted by the discriminatory ban, they must commit to upholding the tuition fee exemption for the duration of these students' studies.
International students pay taxes. They pay GST, HST and income tax, just like any other Canadian resident. International students have a huge economic impact on the Canadian economy, contributing over $7.7 billion annually through everyday spending, tuition fees, rental and basic needs. According to a government report, international students created 81,000 jobs in 2010 alone. If you visit any Canadian campus today, you will see international students are a vital part of our institutions. They bring diverse experiences and world views to our classrooms, make valuable contributions to academic research and enrich campus life. The presence of international students in this country also provides a foundation for strengthening relationships between Canada and other countries around the world.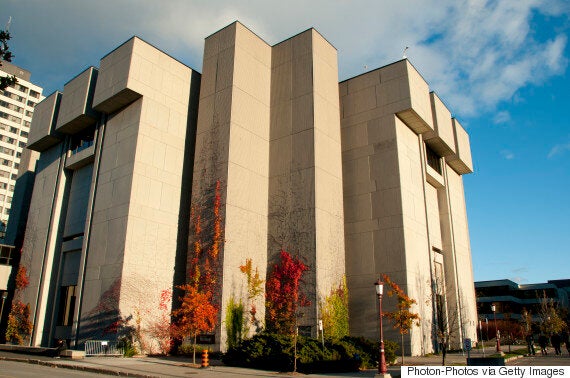 However, international students are often the most frequent users of campus food banks. International students are not covered under provincial health insurance in most provinces, so are often forced between choosing to the cost basic needs or avoiding treatment altogether. Recently, the Government of Canada made it harder for international students to stay in Canada after graduation. Food and retail work, common jobs for students, were de-listed as valid Canadian work experience that would count towards a permanent residency application. Many international students are also confronted with racism and xenophobia in daily interactions in their classrooms and communities.
Instead of gouging them for four years (sometimes more) and sending them back to their home countries, here are three ways the government can take meaningful steps to help international students remain in Canada and make it their permanent home.
Eliminate tuition for all students in Canada (including international students).
Provide public health-care coverage to international students.
Make it easier for international students to immigrate to Canada permanently following their graduation.
We need more than PR statements - we need life-changing policies from our government.
It's time to end the discriminatory practice of charging students differential fees in order to finance our severely under-funded public postsecondary institutions. It is only when international students are treated the same as domestic students that we will be able to say that we are truly a welcoming, inclusive and open society. By implementing tuition-free, universal, public postsecondary education in Canada, we are ensuring all students who study in Canada have equal access to higher education in order to gain the skills and knowledge they need to find meaningful employment and grow the economy.
In most provinces, international students have to rely on private health insurance programs. In Ontario, for example, these programs can cost from $700 to $2,000 annually. These plans are not always accepted by all hospitals, doctor offices, clinics and specialists, which means that students often have to choose between getting treatment or paying their tuition fees and other expenses. Since international students also pay taxes, which finance provincially funded health plans, they have a right to being treated without cost, just like residents of Canada.
International students should be considered in a category of their own for a better pathway to citizenship, recognizing that they have set down roots, contributed to their communities, gained employable skills and work experience, and sometimes even started a family. This would also help Canada attract and retain the best minds and most talented individuals to grow our workforce and expand our research capacities, making us an innovation leader on the world stage.
If Canada is going to establish itself as the antithesis to Trump's America, we need more than PR statements -- we need life-changing policies from our government.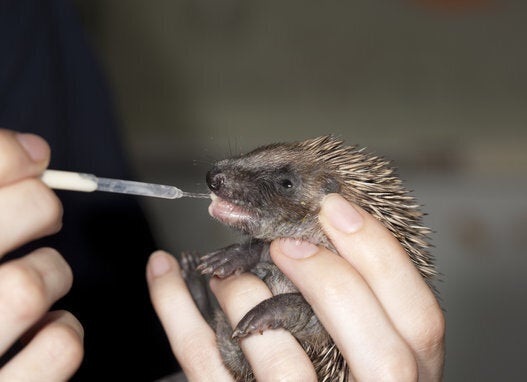 Highest Tuitions In Canada, 2014