Postsecondary education has never been more difficult for Canada's students to attain. Two decades of drastic federal funding cuts have forced many students to take on crushing debt and work multiple jobs while studying in order to receive the education and skills they need to contribute to Canada's prosperity.
The great irony is a willing federal government truly concerned with the future of young people in Canada could easily make postsecondary education more accessible. What more, it could without spending another dime. By realigning funding from education tax credit and savings schemes to needs-based grants, low- and middle-income Canadians would receive the help they need to pursue postsecondary education without being saddled with significant debt.
So, why hasn't this happened? With only about 39 per cent of 18 to 24-year olds voting in the last election -- the lowest participation rate in all age groups -- youth seem to have come up a bit light in political currency. From the perspective of a political campaign, if there is little risk in keeping student issues on the sidelines, it makes sense to focus attention on other segments of the population.
But considering Canadian youth represent about 20 per cent of the voting age population in Canada, they should feel slighted by the federal parties. The 11-week federal campaign is now entering its final weeks, but the Liberal Party has yet to provide detailed plans for its vision of Canada's postsecondary future, while the New Democratic Party only released its brief education platform last week. The Conservative Party is promising to raise government (that is, taxpayer) contributions to education savings plans, but its platform contains little focus on the plight of postsecondary students. Of the major parties, the Greens are the only ones who have suggested tackling the root causes of student debt.
As democratic organizations created to link the state with society, the political parties are failing to uphold their responsibility to young Canadians. We see parties courting niche demographics in swing ridings, but why are they ignoring the potential power of broad-based support from students?
It's because students are apathetic, right? Wrong.
Recent polling by the Canadian Federation of Students, Canada's largest student union, found only 15 per cent of 18 to 24 year-olds said they were either not interested or didn't care about politics. More interesting is that 87 per cent of respondents said they would be more likely to vote if they knew about the issues.
It is with this in mind the Canadian Federation of Students is leading the charge in informing, engaging and empowering youth to become involved in the issues and the democratic process. When the Fair Elections Act prohibited Elections Canada from doing vital voter outreach, Canada's students stepped up to fill the gap.
Last year, the Federation launched It's No Secret, a campaign centred around communicating to Canadians the reality of students today: the most indebted generation in a time of historic youth unemployment and exploitative unpaid internships.
In order to increase student voter turnout, the Federation encouraged Elections Canada to implement a pilot program to address the challenge many students face in registering to vote because of a split residency between their hometown and their university's location. Starting today, 39 polling stations are set up on campuses all across Canada. At these stations, any student can cast vote in their riding, no matter the distance.
For the election campaign period, we've set up several digital tools on our website to further encourage engagement and voting. In addition to links to voter information, students can easily find who their candidates are and contact them directly through the site. And those worried they might forget to vote if not reminded on October 19, they can sign up to receive a text message on voting day.
And we've done more than put things online: we've led the national conversation about voter suppression and access to our democratic rights. In September, students were met at frosh week by voter registration drives. Debates, teach-ins and election trivia nights have filled our fall calendars.
In short, we're not waiting for parties to take us seriously, we're going to the polls to show them we're serious about electing candidates who make postsecondary education a priority in a meaningful way. It's not enough to dial up contributions to existing programs and make promises to cooperate with the provinces on education. We need to hear of plans for reduced tuition fees, increased access to grants and forgiven student debt.
This election, students know the stakes. Students don't need to be convinced to vote for an abstract reason like being a full member of a democratic society or by attempting to convince them there's an ethical element to voting or not voting.
The truth is as a student, you must vote this election because if you don't, you're giving our next government permission to continue ignoring you and your future.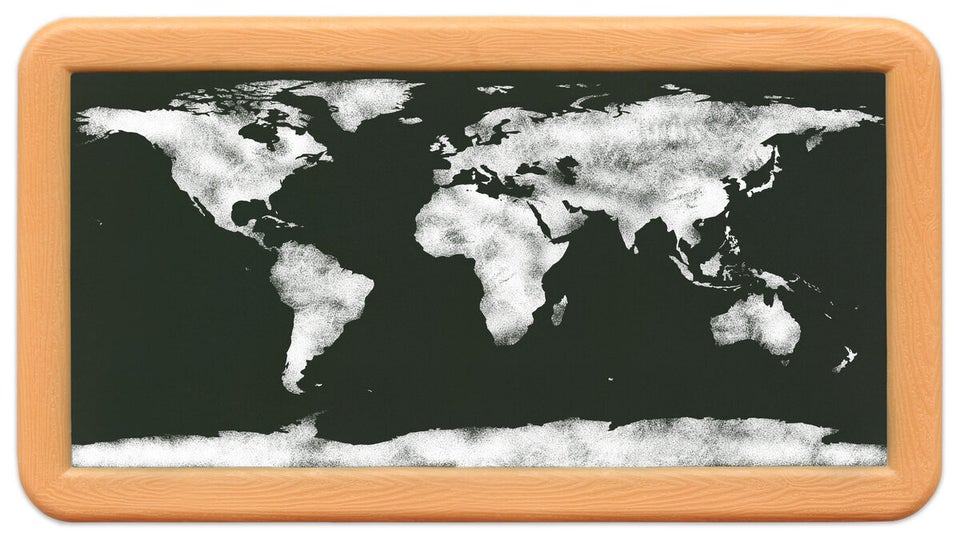 Canadian Student Debt Expectations: BMO Survey 2013