However, anti-smoking lessons in classrooms had little impact on smoking rates. Not a surprise. Educational campaigns seeking to change people's behaviour regarding consumption are notoriously unsuccessful, by themselves, whether in terms of tobacco, alcohol, gambling, drugs, or non-nutritious eating.
The claims of education can sometimes be pretty grand. Give individuals knowledge and they'll see the light: from buying securities to positive attitudes to human rights. It's easy to see why so many want education to have such benevolent force. It's much less intrusive than many forms of law (even if provision of the information is mandated), it can be comparatively inexpensive, and it can spring off the power of people to wisely chart their own course based on good civic values and a sense of individual wellbeing.
Alas, reality intrudes. There are many issues with such educational efforts. Here are three. One is providing information that is accessible and understandable. A second focuses on the role of government and of purveyors of various product and services. To what extent should the latter be required by the former to convey messages warning of implications for health etc.?
A third critical issue is the extent to which people actually change their behaviour based on relevant information. It's behavioral change that is the acid test for these educational interventions. It's one thing for public health types to devise clear and snappy ditties to educate people about this or that issue ("don't drink and drive'; "buckle up"; "just say no"; "butt out"; "know your limit - play within it"). It's another for people to be ditty conformists.
Educational efforts (social norms marketing campaigns) seeking to discourage college students from excessive use of alcohol, including binge drinking, have had very mixed results. In some instances there is evidence of increase in drinking; possibly because of an overreliance on such efforts and too little use of traditional policies restricting alcohol on campuses.
Caloric labelling is a recent strategy in combatting obesity. The Liberal government in Ontario has reintroduced the Healthy Menus Choices Act. It will mandate caloric labeling; a strategy tried in the United States in various cities and states. Its use in America is being extended nationally under the Patient Protection and Affordable Care Act (Obamacare). Some studies indicate some positive effects particularly if lower-calorie items are more conspicuously presented and are easier to order.
Overall, rigorous investigation methods (for example, real world studies with a comparison group) conclude that caloric consumption does not decline to the level sought by such labelling requirements.
Proponents of educational efforts suggest a more complex assessment is in order. They underscore how inadequately funded many of such campaigns are, especially when compared with industry efforts to promote consumption, whether of cigarettes or soda or playing of electronic gaming machines. The Institute of Medicine in the US insists that educational campaigns can have positive effects when "...they are carefully crafted, well tested, full funded, highly targeted (in terms of audience and behavior), and sustained over a long period of time." (p.181)
Let's return to the anti-smoking study at the beginning of this post. Experts commenting on the study expected that enforcements of bans, and not educational campaigns, would be the main element of success. At the same time they do support social marketing and similar efforts. But these strategies need to be employed, in combination, with other interventions. Education about health is important: it usually is not enough to produce significant changes in people's behaviour. Government regulation can generate all sort of complexities and controversies, including critical issues of effectiveness. But if we truly want to further curb smoking, excessive drinking, problem gambling, non-nutritious eating etc. governments need to act -- and we need to prompt them to do so.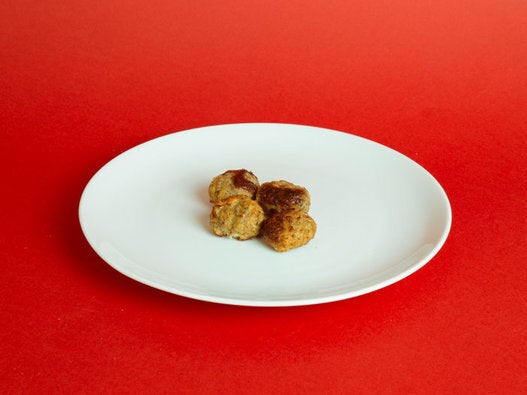 What Does 200 Calories Look Like?